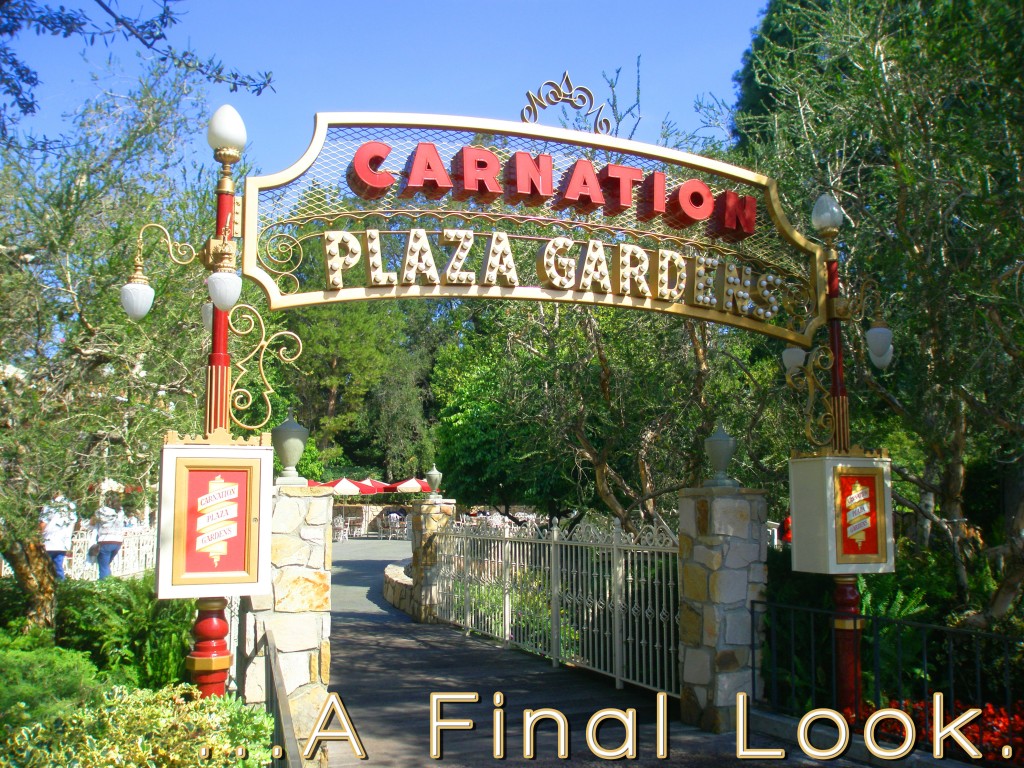 Today  April 30th, 2012, Disneyland guests will be given their final look at the historic Carnation Plaza Gardens at Disneyland Park. The Carnation Plaza Gardens to this day was truly one of Disneyland's treasures since it opened with the park nearly 57 year ago. It was personally enjoyed by Walt Disney himself, and home to Swing Dancing, and welcomed Jr. High School, High School and College bands from all over the country to perform for guests.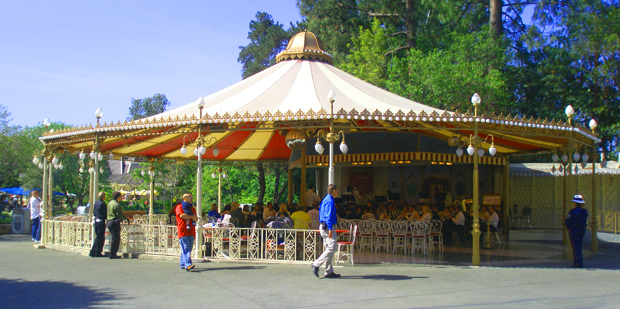 But not only did the area serve as a bandstand, but also doubled as a "mini-hub" with hidden entrances to Frontierland and Fantasyland.
Frontierland Entrance: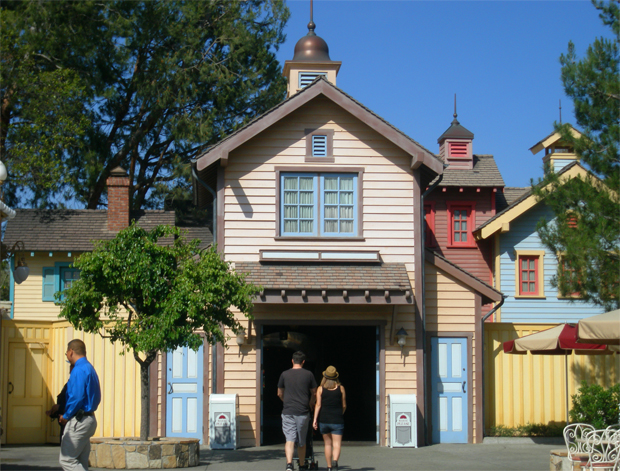 Fantasyland Entrance: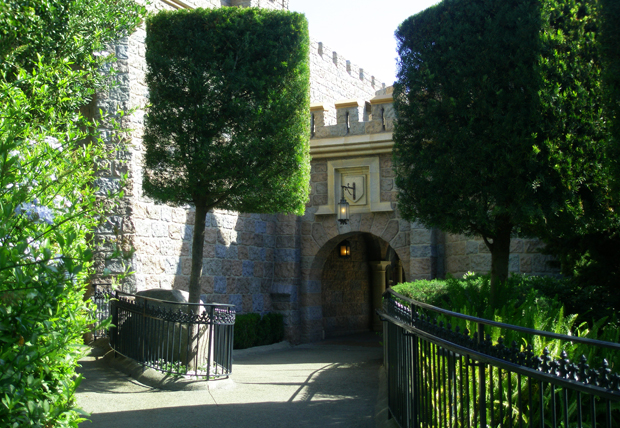 Carnation Gardens also had some quiet and lush walkways that were almost always free of guests.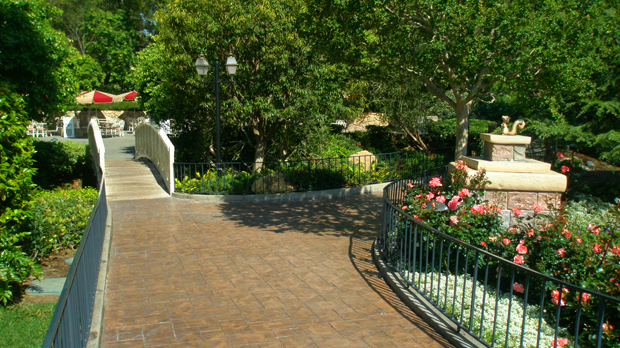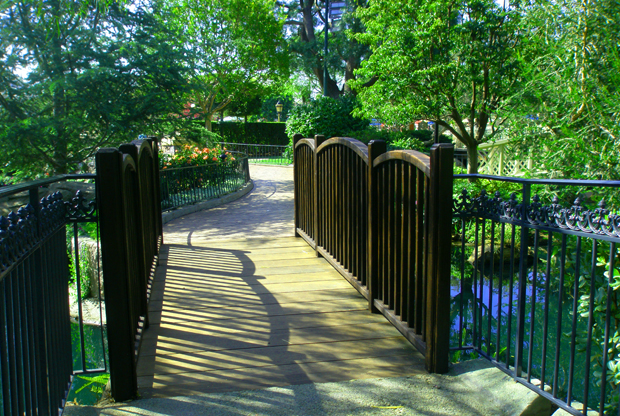 A final purpose that the Carnation Plaza served was as a shaded seating area for guests during the hottest days of the year.
For those of you who are unfamiliar with Disneyland, you may be wondering why they are removing this beloved peice of Disneyland History. At the D23 Expo Disney announced a brand new mini-Fantasyland expansion coming to Disneyland entitled the "Fantasy Faire". That is going to be located where the current Carnation Plaza Gardens is currently at.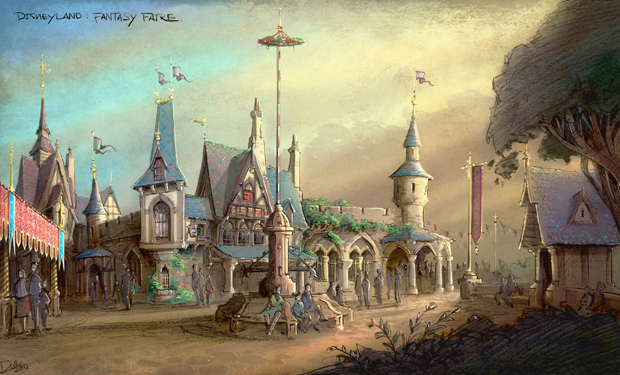 Image Property of The Walt Disney Co.
While we look forward to brand new experiences coming to the Disneyland Resort, it's always sad to see others leave. Carnation Plaza was a historic part of Disneyland and Disney Parks all over the world.  No better words can explain this  than these from one of my favorite Disney classics The Fox and the Hound, "Good bye may seem forever. Farewell is like the end, but in my heart is the memory and there you will always be."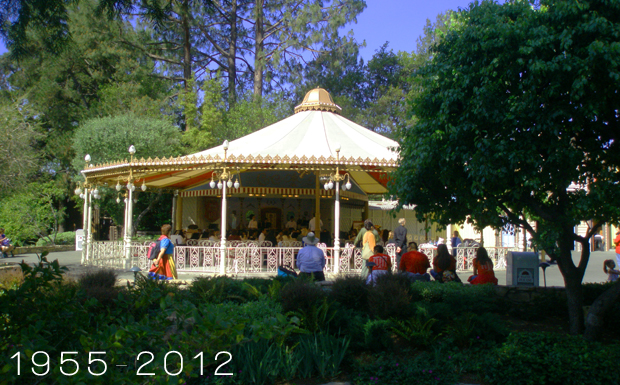 For more information regarding the Fantasy Faire coming to Disneyland check back here or check out Disney's official blog. http://disneyparks.disney.go.com/blog/