The Wizarding World of Harry Potter has done more than take you into the world of the Harry Potter books and films, it's brought the Wizarding World off the screen and into the Muggle world in every way possible. Merchandise at Universal Orlando's Islands of Adventure brings it to life even more with new merchandise inspired by the films, and fit for a wizards ball.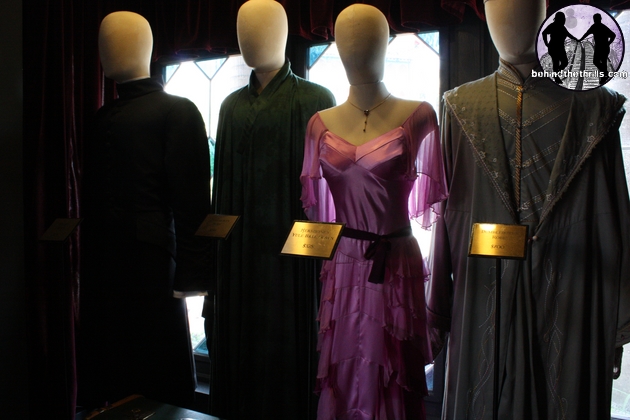 Robes, scarves, ties, socks and all manner of accessories have long been a part of the Wizarding World of Harry Potter merchandise. Fans could relive wizard battles, and some of their favorite scenes. Now fans can take things just a step further with robes, jackets and even a dress taken directly from the films.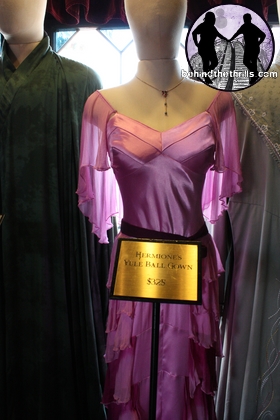 The most eye catching of them all is, of course Hermione's Yule Ball Gown from the fourth book and film in the series, Harry Potter and the Goblet of Fire. the dress costs $325 dollars, and is available in a variety of sizes from what we were told. However, it does not come with a house elf to make alterations, so you might want to try it on before you send your owl for it.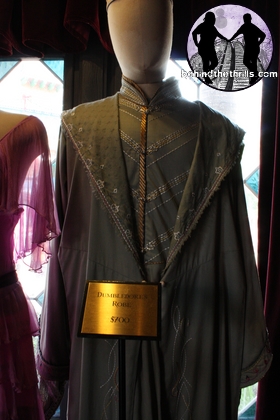 The costliest of the bunch is the robes of none other than that of Professor Albus Percival Wulfric Brian Dumbledore. The robes of the greatest wizard the world has ever known will cost around 69 Galleons 8 sickles and 21 knuts or $700 American Muggle Dollars.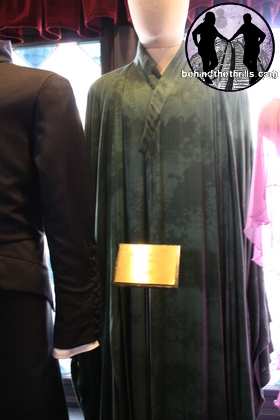 The Dark Lord's robes can also be purchased, and as you see, he forbade us from releasing the price, but it's slightly less than Hermione's robes, so between $250 and $350 dollars.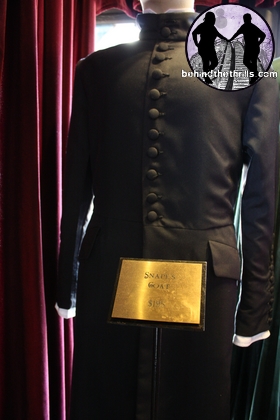 Lastly, if potions are more your style, you can pick up the coat of Professor Severus Snape. It is the least expensive of the bunch and will cost about $195 dollars. What do you expect a teacher's coat to cost? They aren't in it for the money you know!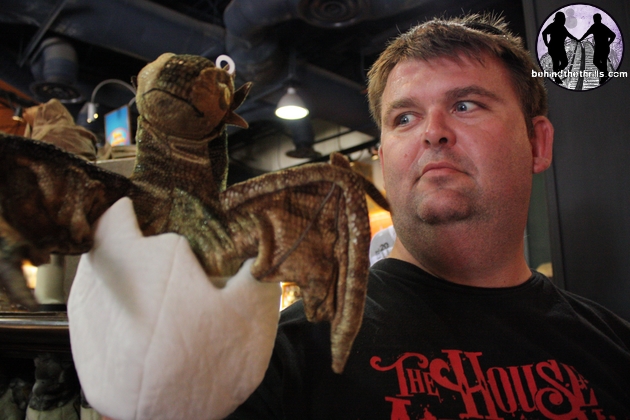 Other notable items that are now available for purchase include your very own dragon egg! Once it hatches (which you can help with) you'll have your very own Norwegian Ridgeback, just like Norbert!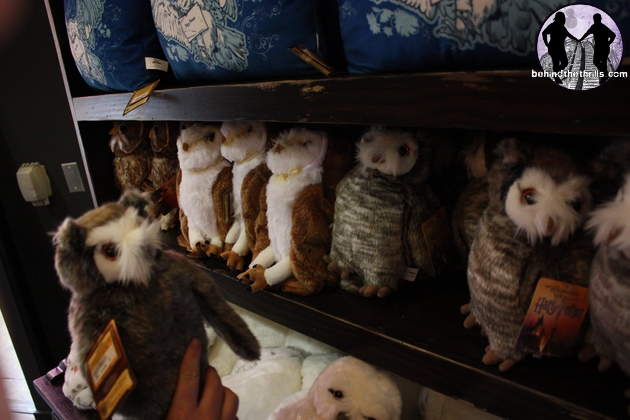 If dragons aren't your thing, then there are more owls to choose from than ever! Of course you have Hedgewig, but there are a whole owlery full of owls that you can take home.
See even more Wizarding World of Harry Potter merchandise!
Most of the items above are for sale only in the parks, so the only way to get them is to travel to the Wizarding World of Harry Potter, but you can purchase a large array of items online.
For more items, visit the official Universal Orlando website!