Thousands of years ago Orlando wasn't the land of oranges and sunshine where tourists came to vacation, instead it was a land of darkness and evil. The land of the Iniquitus, the bringers of death who you meet just before your time is up. For thousands of years they were encased in a tomb, underneath Universal Orlando, who unwittingly built their theme park on top of the tomb. Years have gone by, and up until now things have been relatively safe. However, when the park built Rip Ride Rockit, they had to go deeper than usual and cracked the bedrock allowing the influence of the creatures to be felt. This year, Universal Orlando has began construction on two huge (yet unnamed) projects, and they have accidentally unleashed the Iniquitus from their sleep. Now, what started at horror nights has turned into a race…a game…to save us all and figure out who exactly the Iniquitus have brought out.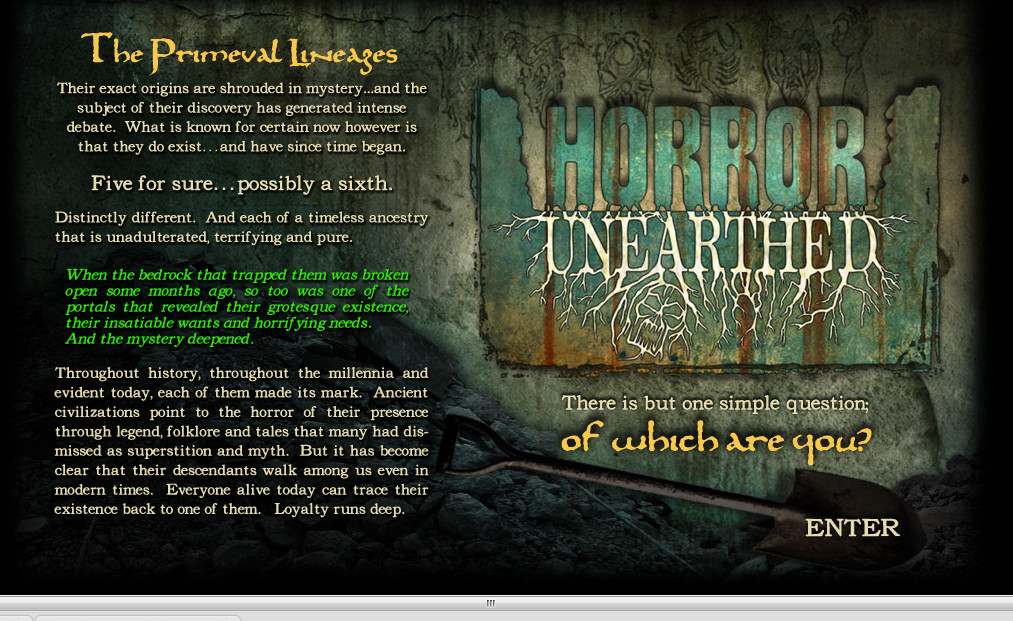 Horror Unearthed is the all new game at Universal's Halloween Horror Nights. The park has a history of games, starting in 2005 with the "secret" game that hit the website. It happened again in 2008 with Legendary Truth which resulted in a huge event at the end of the event, and in the past two years fans have been able to play games online. Now it seems that the park is back at it with Horror Unearthed, and not only will it pit fans against each other online, but it will also send you searching in the park for clues, mysteries and even maybe some surprises.
We actually caught up with creative director TJ Mannarino and he told us exactly what we could expect from the game
httpvh://www.youtube.com/watch?v=N05UiiFUIas
The thing that we've learned about TJ and the games that he likes to play…he's a huge fan of riddles and clues. What seems like just comments in the park, is actually a clue about what you can expect to see later in the event….hopefully, but more on that later.
You start off by creating a login on the official Halloween Horror Nights website, during which you will choose one of the six Legions to pledge to.
Once you have your profile created, you are taken into the Inner Chamber where you see six tokens. Each token represents a game, and each game represents the different legions. The legions can be seen this year throughout the park, and each one represents a different form of evil. This year they are absolutely EVERYWHERE…and just like your doom, you can't escape them.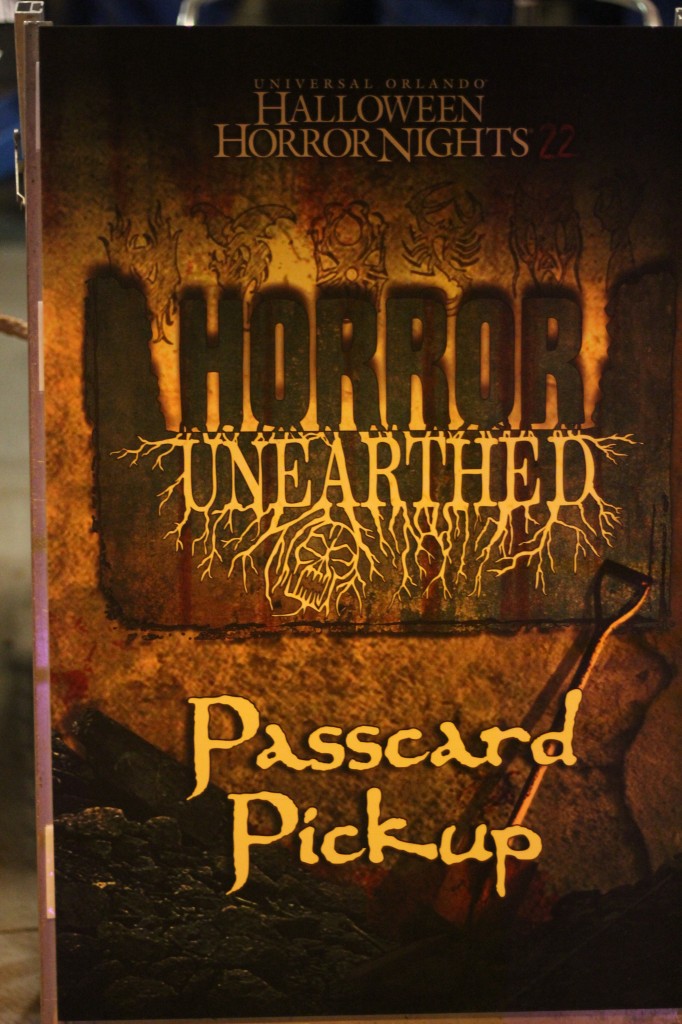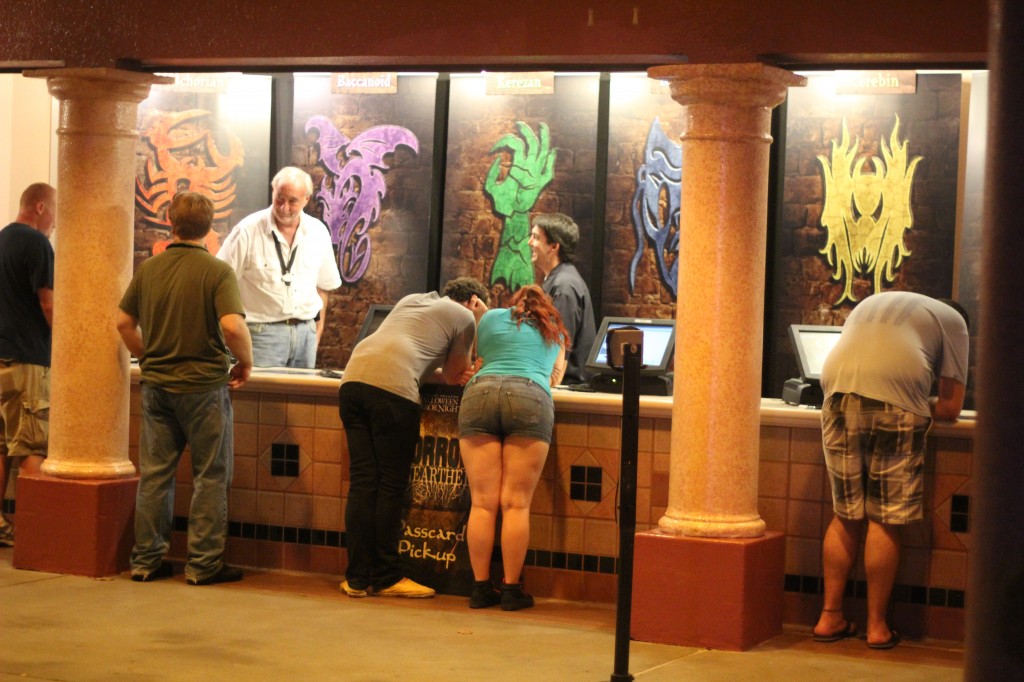 Once you register online, venture out to Halloween Horror Nights on event nights. You will then pick up your card and register at the booth right next to the stroller rental area. You can only pick up your card during the event, not before and not after. Once you pick up your card, you will then use it at stations located through the park. It's going to be just outside of houses, certain areas within the park, and even characters. Yes, you will see characters with scanners attached to them. The card itself appears to be just a regular plastic card, but it's actually an RFID card and scanning takes just a literal second to pass in front of.
You will be given tasks to do on the website, and via the mobile app as well. But what happens? What are you working for? Fans are very competitive with each other, each one claiming to be the ultimate HHN master…so maybe it's for the pride? Then again, during the 2005 event there was a special party on the last night of the event, and then again in 2008 where fans could meet the creators of the event.
As we said before, TJ Mannarino likes to talk in riddles hidden in conversation with clues sprinkled throughout. The Iniquitus are the root, and we will figure out their heritage. Roots…heritage…if you know anything about HHN, you'll know that it has a deep history and they see each of the past icons as a member of a huge dysfunctional family. So could it be at all possible that we will see the return of the old icons? The icons that FEAR was supposed to have locked away during HHN XX? If you look at each of the legions, there are links between them and the past icons. For example, the Traditionals (represented as the Morphan) were first revealed in 2008 during the reign of Bloody Mary, who..Morphs from doctor Mary Agana to Bloody Mary.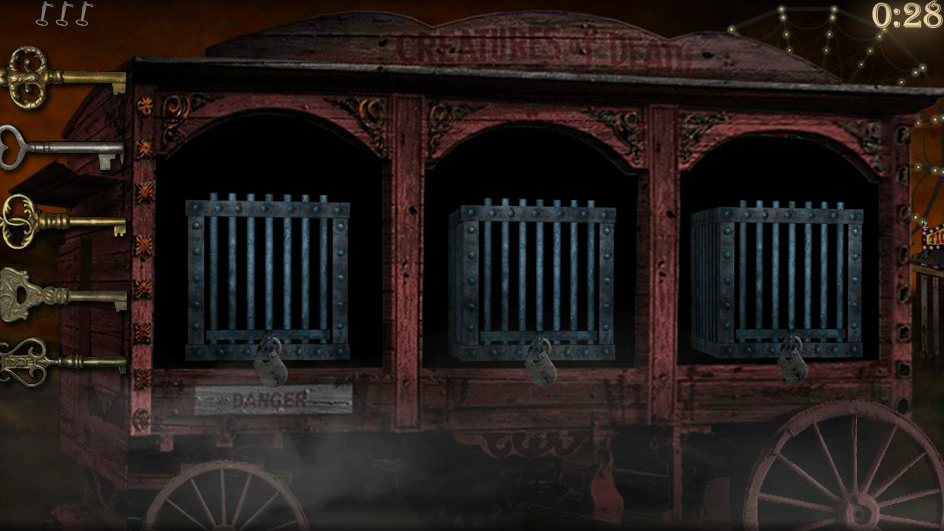 Boy, that cart sure looks like something out of Jack's Carnival of Carnage from 2007, is that a Ferris Wheel in the background? Maybe there's nothing there, but you never know. Keep following along with us here, and on Twitter to find out!
For more information, and to register for the game and get tickets, visit the official Halloween Horror Nights website!