Carnival games are a staple of any theme park and carnival. They are designed to take your money, and give you the feeling of having won something amazing. Well, okay, so they aren't all that bad. They are a lot of fun, however. When the Simpsons opened, they had a ton of mock carnival game facades built into the front of the building. When JAWS closed this past January, it left the old carnival games without a home. After a few weeks, they finally have a new home!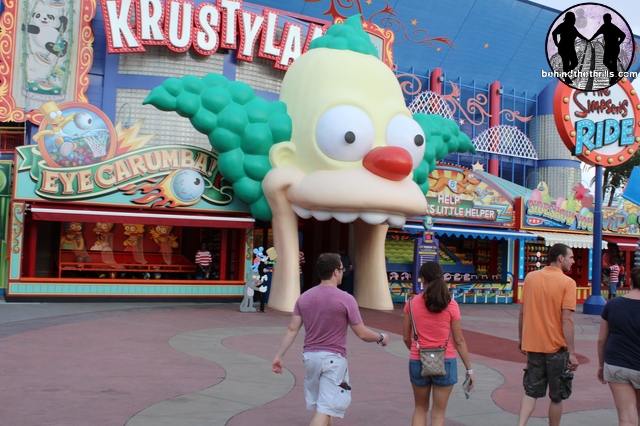 The old games have gotten a facelift and have made The Simpsons their new home. It is really quite fitting with the theme of the attraction, and gives it a very carnival feel, which is what the whole ride aims for.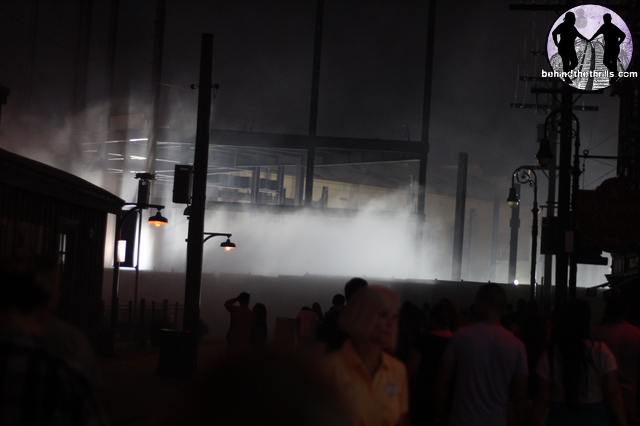 Meanwhile work on the Soundstage 44 area continues to progress throughout all hours of the night, especially during Halloween Horror Nights. While it's not been confirmed, the big rumor is that this will be a Transformers attraction which will open up next Summer.
httpvh://www.youtube.com/watch?v=ikv3VpLmn9w
The construction isn't the only bit going on in the park, as the old Amity area has tons of new steel going up every day. That is rumored to be the all new London portion of The Wizarding World of Harry Potter.
More construction:

Stay tuned for more updates!
For more information about Universal Studios Florida, visit the official website!