The fight has been raging around the globe, from Singapore, to Hollywood and next Summer the battle will rage in Orlando as Universal Orlando announced that Transformers will indeed come to Universal Studios Florida. The park has been going at a break neck pace with demolition and construction on the site of the new ride, and in an emergency transmission from Optimus Prime, guests getting ready for the nightly Cinematic Spectacular show were warned that Decepticons are on the way to invade Orlando.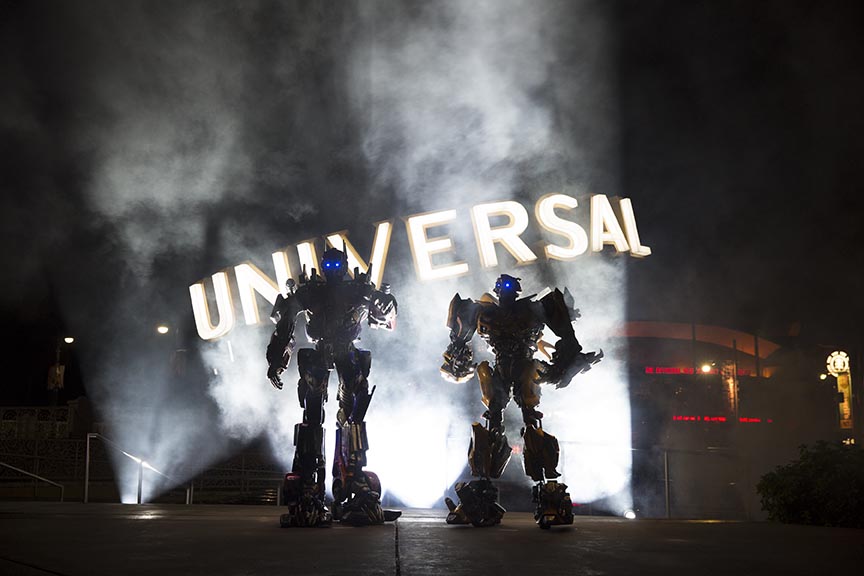 Rumors have been running rampant for months now with all manner of attraction going into the area under construction. Workers on the very worksite watched from high a top the skeletal building that is soaring to life.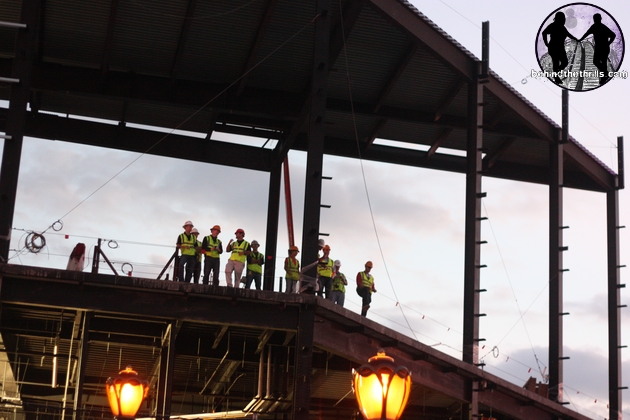 Right before the Universal Cinematic Spectacular pre-show, an emergency transmission was received right on the water screens from Optimus Prime.
httpvh://www.youtube.com/watch?v=h-T1H5EGa40&feature=youtube_gdata_player
Megatron is plotting a course for Orlando, and his goal is to enslave humanity. There is one hope, together we can join the fight and battle the evil Decepticons.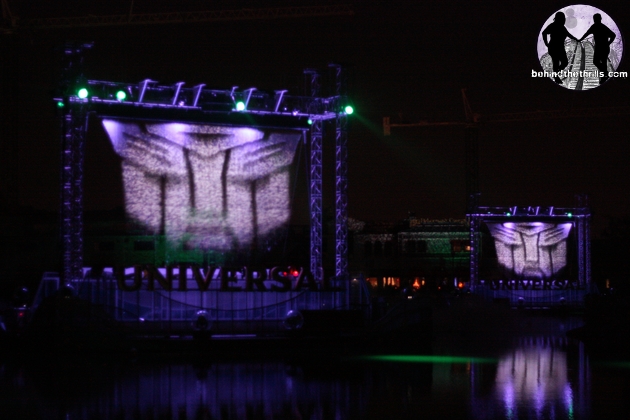 When the ride opens, guests will see a lot of familiar ground. The ride system will be the same as the Transformers ride in Singapore and Hollywood, however unlike those two attractions the Orlando version will feature a facade that is not flat, and will be much different. The queue will tell the story of the battle between Decepticons and Autobots, and how they need to protect the Allspark, the source of power for the Transformers.
Guests will see a nod to the original Bumblebee,a Volkswagen Beetle in the ride, and will also have meet n greets with Optimus Prime and Bumblebee.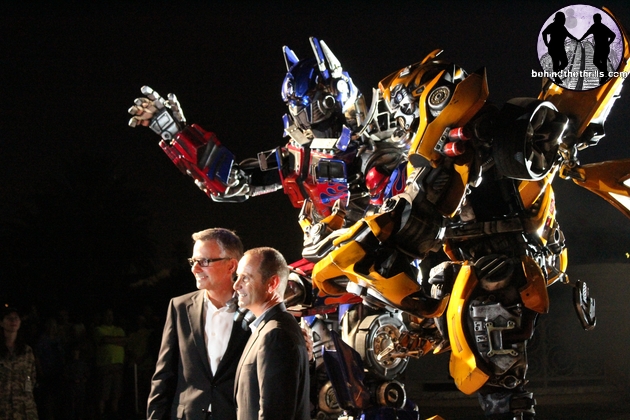 Talking with Thierry Coup, the Senior Vice President of Universal Creative, we learn a little bit on why the ride has come so fast and why Transformers will be unique in Orlando.
httpvh://www.youtube.com/watch?v=47Nb2F5LIp8&feature=youtu.be
The park literally started thinking about bringing the ride to Florida a week after the Hollywood version opened. This also marks the fastest that a ride has ever been constructed from the ground up at Universal Orlando, with the complete demolition and construction time being estimated at just about a year.
More Transformers pictures:
Edit (11/02/12):
Optimus Prime called us today asking for help to defeat Megatron. Unfortunately  we were unable to hear the call to share with you. However, our friends at Attractions Magazine recorded it. You can listen below.
Be sure to stay tuned for more construction updates and information.
For more information about Transformers or Universal Orlando, visit the official website!