The newest entry in the Aquatica chain is opening very soon, but just how soon? Aquatica San Diego has just announced a definitive opening date. To go along with the exciting news, the park has also released information about their slides, and signature animal attractions. If that wasn't enough, they have also launched an official Facebook page. Aquatica San Diego has so much to do, and so little time!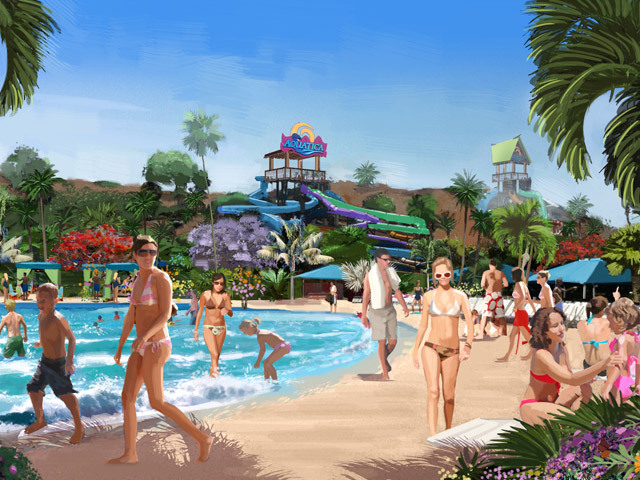 The park has made waves in announcing the official opening date for the newest entry in the Aquatica chain. The park will officially open June 1st, 2013 in San Diego just in time for the busy summer season. Guests will be able to take in all the new slides, and walk along the sandy beach all summer long.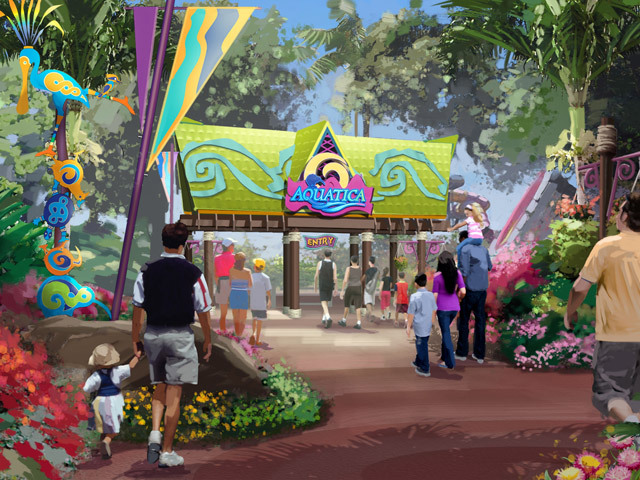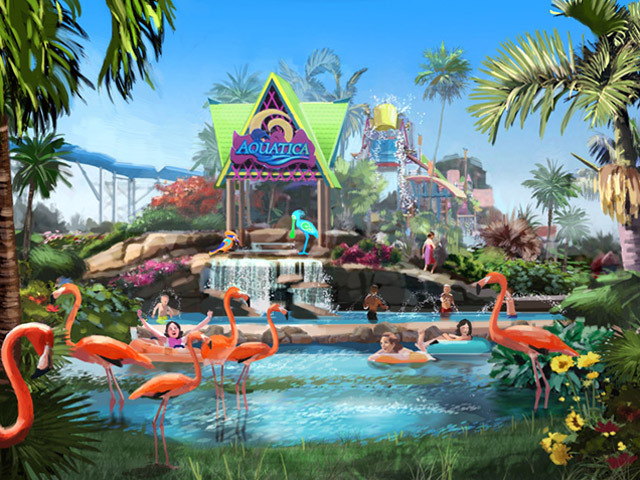 The park has also confirmed that the signature animal attraction will be Loggerhead Lane. Loggerhead Lane is a staple in the other parks, as it's a very slow moving and relaxing lazy river. This version will be slightly different as guests will be able to drift by colorful flamingos wading in the water.
This is a huge departure from the other two Aquatica parks which feature marine life in their signature attractions. Aquatica Orlando features Dolphin Plunge, where guests go through the habitat of Commerson's Dolphins while Aquatica Texas takes guests through Stingray Falls, and get's them up close and personal with stingrays.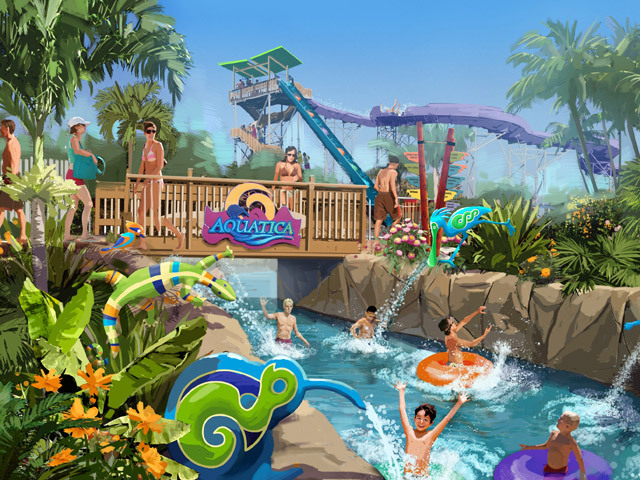 The other signature animal attraction will be a freshwater turtle habitat where guests will be able to see turtles from above and below in a special underwater viewing area. This is yet another attraction unique to Aquatica San Diego.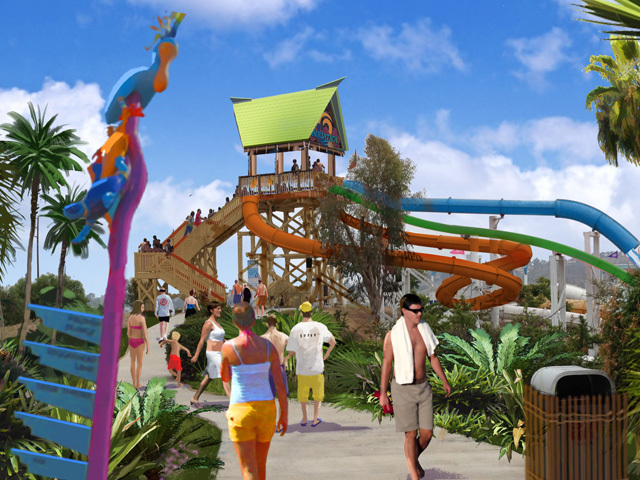 Staff has been very busy getting the park ready, and converting it from Soak City to the signature Australian style of Aquatica. This includes not only installing all new slides and attractions, but reforming, redoing and repainting a lot of the older attractions from Soak City.
Here's a complete list of attractions from Aquatica San Diego:
 

Whanau Way: Boasting a 60-foot water slide complex featuring six slides, four enclosed and two open air, this ride is a must on any waterpark enthusiast's list.
HooRoo Run:  Guests can choose their own adventure: two enclosed and two open-air slides await for a thrilling descent down this 80-foot ride.
Woohoo Falls®: Adventurers embark on one of three water slides with speedy twists and turns, including one in the dark for those up to the challenge.
Kiwi Curl®: Guests can put their adrenaline level to the test as they ride down one of three 60-foot-tall water slides. Thrill seekers have the option of sliding in the dark.
Walhalla Wave®: This 78-foot ride is designed for families to enjoy together (height requirement is 42") in a gigantic tube. A tube lift means no lugging it up the stairs!
Tassie's Twister: Plunge down a 75-foot water slide in a multi-person raft through thousands of swirling water before dropping into a six-story funnel.

 

 

Big Surf ShoresTM: One of the largest wave pools in Southern California, guests swim in more than 500,000 gallons of water with period swells of up to five feet.  A white sandy beach (43,000 square feet!) allows visitors to relax on lawn chairs or luxuriate in nearby cabanas.
Loggerhead Lane: Guests can swim or float along in an inner tube down a winding 1,250-foot long lazy river, with the added surprise of more than a dozen Caribbean flamingos on display. Playful fountains provide plenty of opportunities to splash while soaking up the sun.
Walkabout Waters: This four-story interactive and colorful outdoor attraction features loads of hands-on fun with slides, hoses, jets, geysers and more.  Every five minutes, a 500-gallon bucket unloads water on everyone below!
Kata's Kookaburra Cove®:  Children can splash and play safely in this children's area featuring a pool and ropes. This kooky, quirky cove has a way of making even a grown-up want to jump right in and play.
Slippity Dippity®: Families with toddlers can splash the day away and let their imagination run rampant as they explore an endless sea of fun at this attraction, which includes kid-sized slides.
Of course there will also be cabana rentals available, as well as gift shops, food carts and more. Speaking of more, the park has launched their official Facebook Page(click here)!
You'll want to keep your eyes to the official Facebook page for insider information, pictures and videos. If the other Aquatica parks are any indication, you can also expect to possibly see contests and ticket giveaways. So be sure to follow them on Facebook!
The park was announced late in 2012, and is expected to open on the former site of Knott's Soak City on June 1st, 2013.
For more information about Aquatica San Diego, including tickets, visit the official website by clicking here!