Universal Orlando is getting ready for summer in a big way. They're also preparing for next year and beyond as well,  as several other construction projects get to stages beyond piles of dirt and steel. With Transformers opening this summer, advertising is ramping up for the new attraction all over Orlando. From billboards to buildings…nothing is off limits. Also on the horizon is something happening with The Simpsons area, and of course the ever growing former Amity area…we may have something there yet!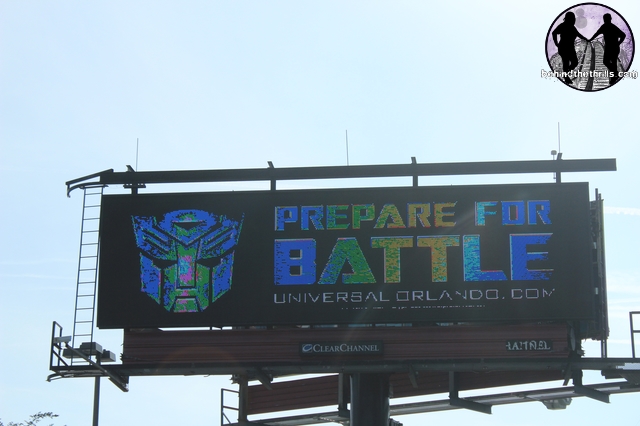 Before you even drive into Universal Orlando, the signage is everywhere! All around Orlando you can find billboards announcing that it is time to Prepare for Battle.
If that's not enough, Attractions magazine has learned that Orlando will be destroyed on Friday as the Transformers start to arrive. The Fairwinds Credit Union Tower is going to have a huge hole in it's side, much like the way that Hollywood destroyed a stadium (with temporary decals!) to "make a special announcement". Could we be hearing an opening date on Friday? It's looking like on top of the destruction, we will have an opening date as well…what else could it be?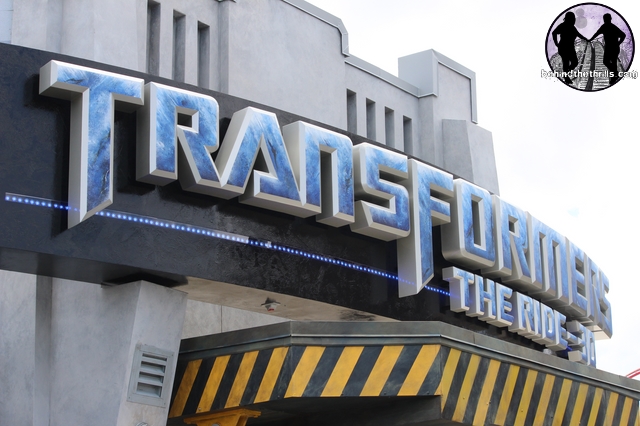 Meanwhile in the park, there's not much work left to do except to open Transformers:The Ride. The official date is still "Summer", but with as fast as the park has been going, there's no telling how soon we'll see it open.
More from Transformers:

Meanwhile in the Simpsons ride area, work is progressing at a rapid rate. While we have no idea what is going in the structures, or behind the walls, rumors point to a whole new expanded land. The new land is rumored to have not only a few flat rides (things like a spinning ride like Dumbo) but also new shops and restaurants all themed to various places around Springfield.
More Simpsons:
Across the water in the former Amity Area, tons of work is happening. The steel girders are taking the shape of actual buildings and roof tops. While we're not sure what we are looking at just yet, it certainly looks like the frontage of the rumored London side of Harry Potter. If you take a look at this picture: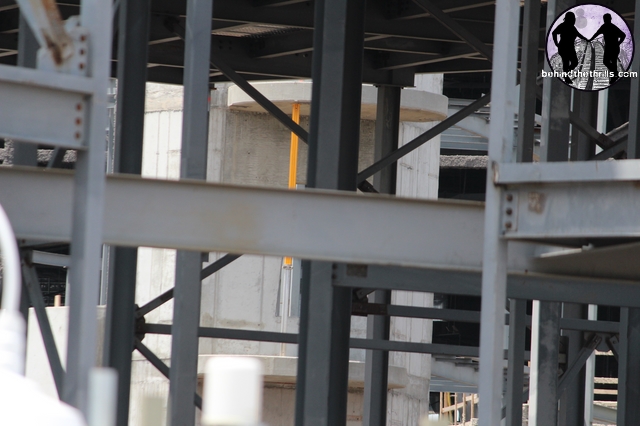 What does it look like to you? While it's all nestled behind steel frames, and girders, it looks like the start to some columned building. Where have we seen a columned building before?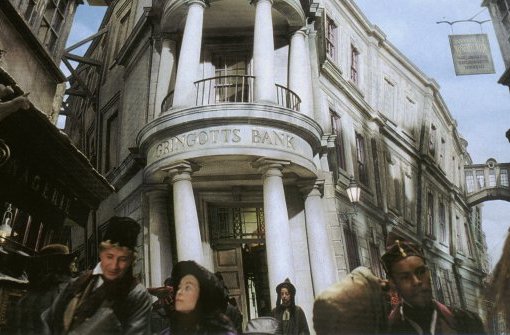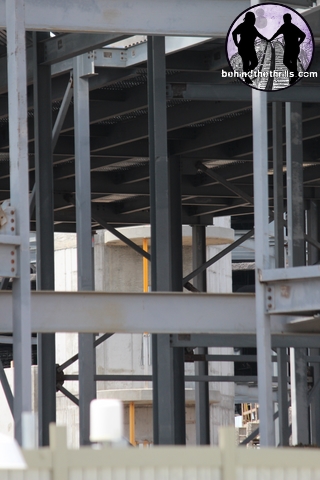 While it's not been officially announced, the plans for a Gringott's indoor mine coaster have been "leaked" to other sites. The coaster track for the main building has been spotted on the other side of the area, but this certainly does look like columns. It's possible that the entire area will be covered by buildings, and as you turn the corner you'll see the huge columns, marking the entrance. The queue area for Harry Potter and the Forbidden Journey is quite extensive. This could be just the front facade of the ride and the queue could take you behind other building facades in Diagon Alley.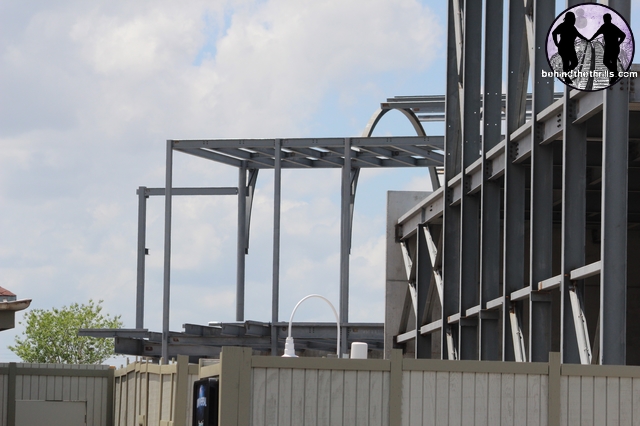 Almost directly next to our columns, there appears to be an elevated walkway. Rumors have suggested that there will be a Hogwarts Express elevated train going from Universal Studios to Islands of Adventure. The way this area is situated certainly supports that theory.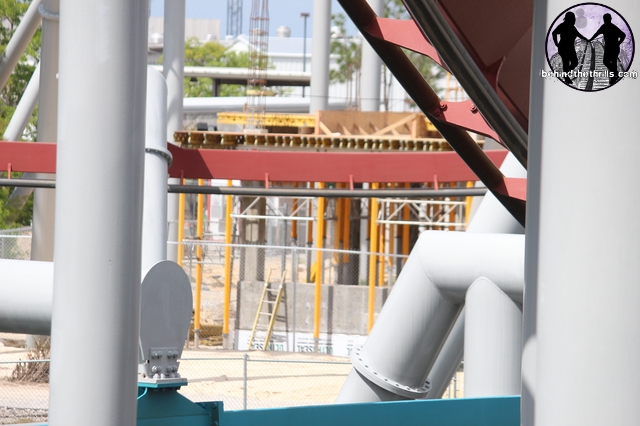 Next door at Islands of Adventure, there is very visible work happening behind the walls and underneath the Dragon Challenge coaster. The elevated train is rumored to stop here and make a return trip to Diagon Alley. The work is visible from the Dragon Challenge pathway and the coaster itself.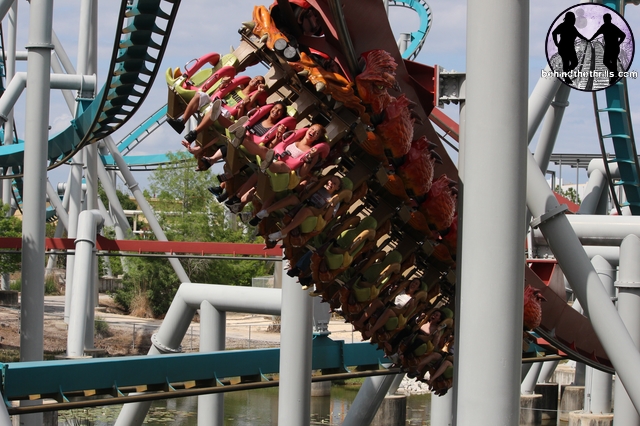 Dragon Challenge originally opened as Dueling Dragons and featured head to head dragon battles. Now as Dragon Challenge, guests take a ride in the claws of a dragon to win the Tri-Wizard Tournament.
More from the Amity area:

Universal Orlando's newest onsite hotel, Cabana Bay Beach is scheduled to open in Spring of 2014. Work continues on the site as the 1,800 room hotel speeds along. The resort will be Universal Orlando's biggest hotel, and will feature two huge pools, bowling and a feel of classic Americana.
More from Cabana Bay Beach:

It seems that Universal is never resting anymore, as they rush to beat whatever deadlines they've set for themselves. Stay tuned for more information and updates as we get them!
For more information about Transformers, and Cabana Beach, including tickets to Universal Orlando, visit the official website by clicking here!