How do you open the first water coaster in Tennessee? With the first lady of Country Music, of course. Dolly Parton was on hand on Friday to open the all new RiverRush water coaster at Dollywood's Splash Country to a huge crowd. It is the largest, and only water coaster in Tennessee, and becomes one of the largest attractions at Splash Country. Dolly Parton herself was on hand to open the new ride, which is now open to the public.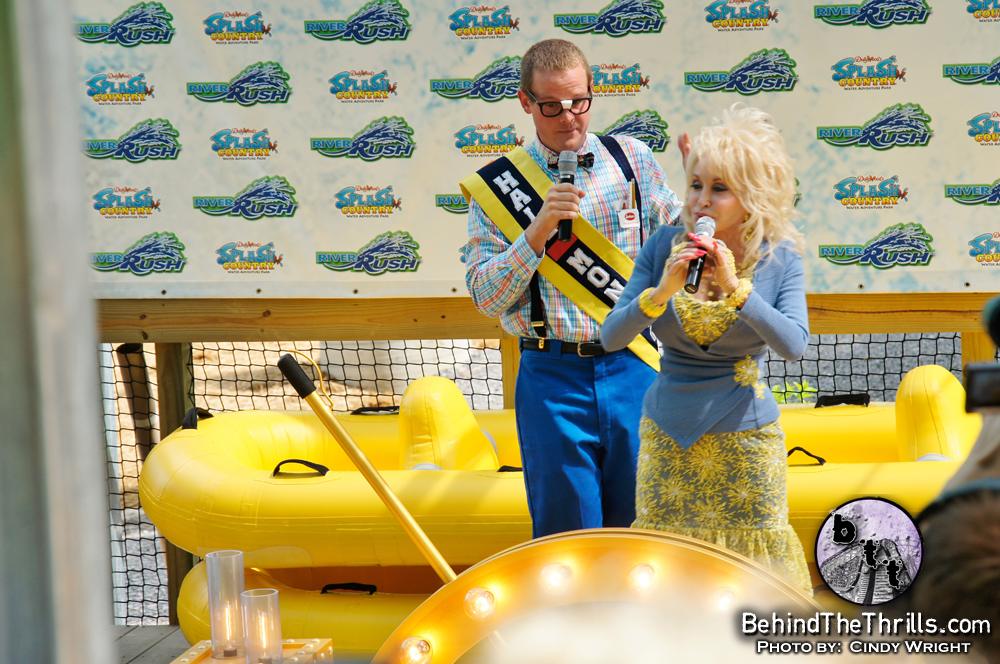 RiverRush represents the single largest investment in the history of Splash Country since the opening in 2001. Unlike traditional water rides, the $6 million dollar attraction uses hydromagnetic technology. Linear induction motors that use an altering magnetic field beneath the slide surface to propel riders uphill and through turns.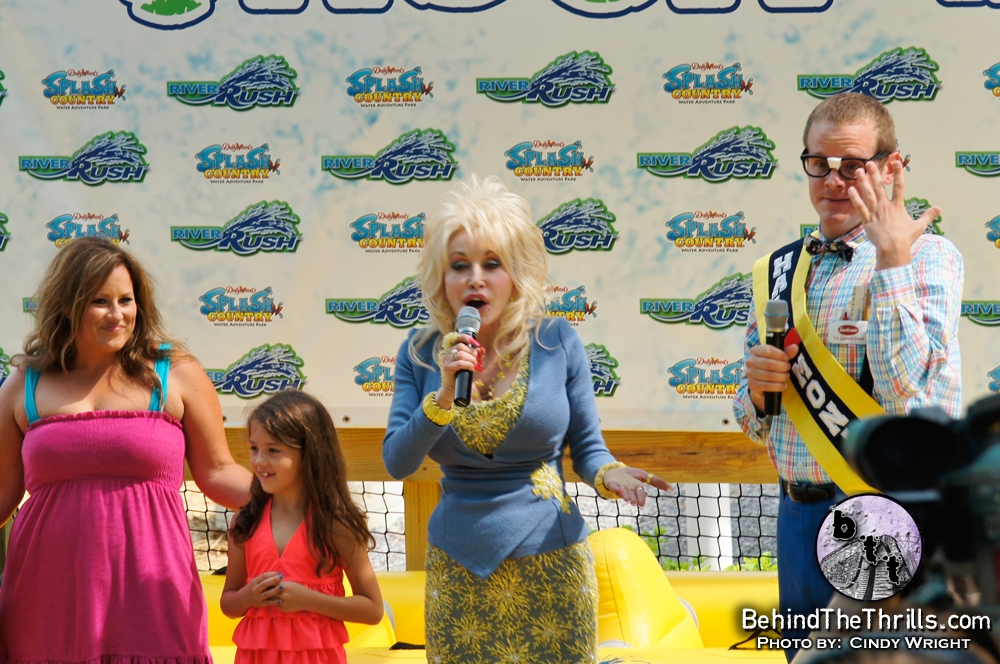 Dolly Parton was at the park to welcome the first family on RiverRush. "RiverRush is the perfect thrilling ride that families can enjoy together." Dolly said during the grand opening ceremony.
Watch the entire opening ceremony:
Last year Dollywood added the nations first wing rider coaster, Wild Eagle, which focused more on thrills than family. This year RiverRush gets the family riding together in a four person raft. The raft starts out on a conveyor belt that gets riders to the top of the lift hill in about a minute. The riders then drop into a 25 foot drop that then rocket up hills and four more drops.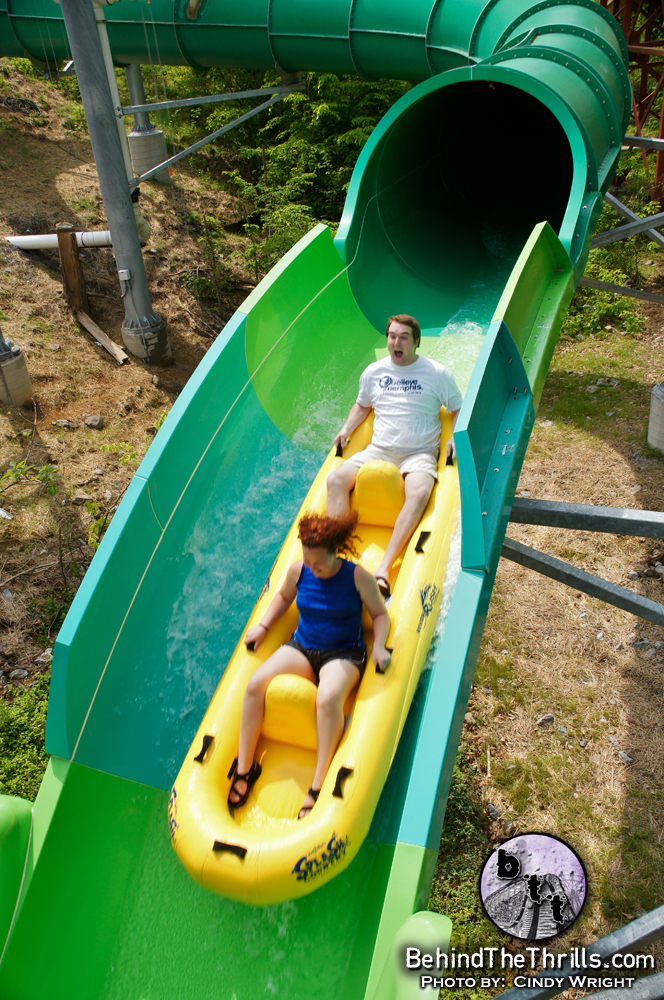 With an all-new with attraction it's no surprise the lines were huge for RiverRush, with many people reporting wait times as much as two hours. In anticipation for the huge wait times for RiverRush, Splash Country has released the all new, wristwatch like system, Time Saver. Timesaver allows guests to skip the line much like the Q2Q system by reserving a spot in line at an attraction then alerting guests when it's time to ride. The device runs an extra $20 dollars and gives access to The Butterfly, Fire Tower Falls, Mountain Scream, Mountain Twist, Raging River Rapids, RiverRush, Slick Rock Racer, and SwiftWater Run.
Check out more photos of RiverRush:
RiverRush is now open at Dollywood's Splash Country.
For more information including ticket prices, the official Dollywood website by clicking here!