Can you smell it? It's the creeping smell of fog, chainsaw oil, and fear. It's a faint whiff right now, but as the nights grow longer and the shadows get darker the smell will grow stronger. Haunt Season is getting closer, and with it the thirst is growing. Halloween Horror Nights in particular creates such a strong thirst that can only be quenched with gallons of it…but sadly at this time of year it only trickles. The information is starting to trickle a little more, as permits are starting to be filed and construction should be heading into full swing.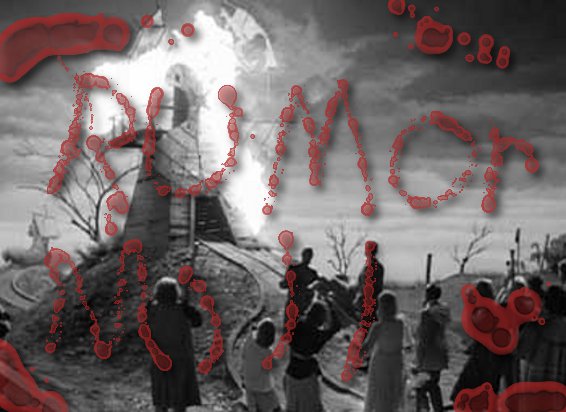 According to super sleuths Park Rumors (click here to visit their site full of information that we are way too lazy to dig up) Universal Orlando has filed permits for their annual festival of blood, guts and good ole fashioned mayhem, Halloween Horror Nights. The permits filed call for 7 different locations to be used, all at Universal Studios Florida. This pretty much, once again, dashes any hopes the rabid fans have for the event returning to both parks like it last did in 2005.
So, which locations are being used? According to Park Rumors (click here for their awesomeness) they are:
Sprung One (tent house behind Barney and MIB)

Sprung Two(tent house behind Barney and MIB)

Parade Building -B79 (huge building behind Curious George)

Disaster Queue (back part of the line for Disaster)

SS21 (Former home of TNA Wrestling)

SS22 (To the right of Stage)

SS24 (Furthest soundstage behind Twister)
Before we start talking about the houses, we must remind everyone that these are only rumors and speculation that COULD happen. This is in no way what may or will happen. Until Universal Orlando officially announces the Maze names, these are purely rumors and in no way reflect what will happen with the final event. The Rumor Mill is done solely for entertainment, and because it's fun to get your noodles working overtime.
Now, that's a total of 7 locations, could it be a total of 7 mazes as well? Universal Orlando has a history of taking the soundstages and splitting one or even two of them to make room for more mazes. Last year was the first time in quite a while that the event only housed 7 mazes. It was something that was booed by fans, and it couldn't have helped with the crowd situation, as HHN 22 had some of the largest crowds in the history of the event due to the amazing names like Silent Hill, Alice Cooper, Penn&Teller and of course The Walking Dead. It's very possible, with the high concentration of soundstage mazes this year that there will be 8 mazes, or possibly more. I'll let you stew in that for a minute.
The house locations stir clear of any and all construction happening in the Wizarding World of Harry Potter once again. With the addition of more soundstage houses this year, the majority of foot traffic should be located in the front of the park. This could very well lead to the reintroduction of standing, structured scare zones. Last year the event successfully pulled off roaming scareactors to create a "no safe zone" effect. Actors scared in the shops, in ride lines, even in restaurants.  While fans of the event would love to see solid scare zones return, it wouldn't be surprising if the park used a few scare zones, and also sprinkled roaming packs with it.
Back to the maze locations for a moment. The interesting thing about the permits is that they do list 7 locations. They also list two areas that were never used before, namely Soundstage 24 and Soundstage 21. Soundstages are massively huge warehouses, essentially, that are rigged for sound and effects. They use the soundstages to build the mazes so effectively that you are taken away from the fact that you're in a building. Now, SS 24 is a standard soundstage, and could house a really large maze, or two smaller mazes. SS 21, on the other hand, is the largest soundstage on the Universal Orlando lot, and judging by the sheer size of it, could house at least two mazes, if not more.
Take a look for yourself and see what we mean: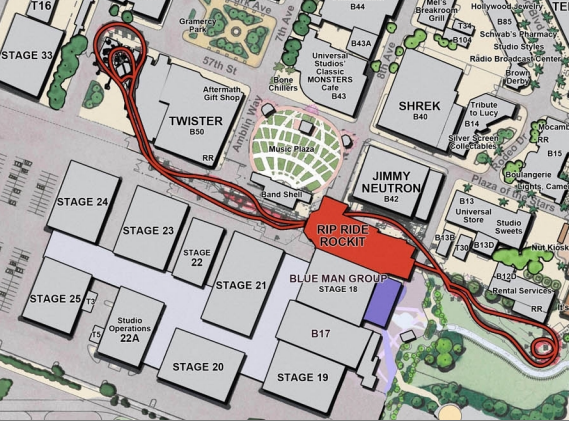 That is one big soundstage, and it stands to reason that they could build at least one really huge maze…or two fairly large mazes…OR Two really large mazes and one intimate, smaller up close and personal maze. Why would they build a smaller, up close and personal maze? Perhaps..and this is just going out on a whim…perhaps, the event will finally include an upcharge "Extreme" house. After all, Howl O Scream at Busch Gardens Tampa, and Knott's Scary Farms did their own upcharge houses and had huge successes with them. Why not have HHN do an "Extreme" upcharge house?
So let's talk theming and maze names. We have heard so many different rumors, and all of them would be great, but thematically and contractually they don't make much sense.
Let's run down some of the ideas we've seen thrown about:
Mama-A Universal film in which a malevolent spirit takes care of two orphaned girls

Insidious-A house based in the dream realm, where spirits are trying to take over the bodies of those who can Astral Project (leave their bodies while sleeping)
The Cabin in the Woods-Horror is explained and all cliches are revealed as a group of friends go to a Cabin in the Woods and are systematically picked off
Evil Dead-A story about a group of friends who go to a cabin in the woods and are systematically picked off after one is raped by a tree. Possibly based on this year's hit remake/reboot/sequel of the Sam Raimi and Bruce Campbell classic
Penn&Teller Presents:Urban Legends are Bullshit-This was my favorite rumor. After the success of last year's Penn&Teller Newk'd Las Vegas, why not go back to the well once more and have the masters of mythbusting magic come back with an all new house based on their show, only this time they debunk horrific urban legends…by putting you in the urban legend. If that's not a maze…please make it one very very soon
Alice Goes to Hell 3D-Why not. Last year's Alice Cooper Welcome to My Nightmare was a solid house originally created by Halloween Horror Nights Hollywood, so it would stand to reason that the sequel could come to Orlando as well
Resident Evil-Based off of the hit video game and movie series, Resident Evil pits you against the evil Umbrella corporation that has unleashed zombies on the world. Last year in Japan the entire event was based off of the franchise and had nerds turning to puddles right in the middle of the streets as actors battled zombies, and huge bosses
Legendary Truth-At the panel during Halloween Extreme, Universal Creative announced that Legendary Truth-the fictional group who investigated haunted occurrences in Orlando would be returning. It stands to reason that they will once again return in Maze form, as they did in 2010 with The Wyandott Estate
True Blood-The hit HBO Show involving vampires, shapeshifters, witches, Minotaurs, demons, werewolves…oh..and fairies. It was rumored to be a house last year as the show is white hot, and the sixth season will wrap up just about the time HHN kicks off.
The Walking Dead:Fear the Living-Last year was such as huge hit with the addition of The Walking Dead, that many were saying (and hoping) that it would return. The show had it's highest ratings to date, and kept many fans glued to the TV. It's possible that we could see a return of the zombies once more as guests venture through Woodbury and the prison.
H.R. Bloodengutz presents:A Musical Nightmare-Our beloved count has returned after the grizzly events at his old news station. His final show was such a killer, that he was asked to host a music video show…and we're taken through a house full of horror themed music videos, where things just don't rock out. That's a hopeful one
While the rumors are running rampant, it's important to remember that they are just rumors, and not likely to happen.
The only place to get official information is, of course, from the official HHN Orlando Twitter and Facebook pages.
While we hear many great things, the majority of it is information talked about by fans on pages such as Horror Night Nigtmares, Park Rumors, and Orlando United. All are great sources of speculation and rumor by fans that live for this stuff all year.
Stay tuned for more information as it's released.
For more information about Halloween Horror Nights Orlando, visit the official website by clicking here!