I-Drive 360 will not be officially open until Spring of 2015, but that's not stopping the all new destination from keeping construction going at a break neck pace. The all new entertainment district will feature tons of new shops, and three new Merlin attractions. The biggest of which being The Orlando Eye. We stopped by the construction site to see just how things were going, and to look at the progress so far.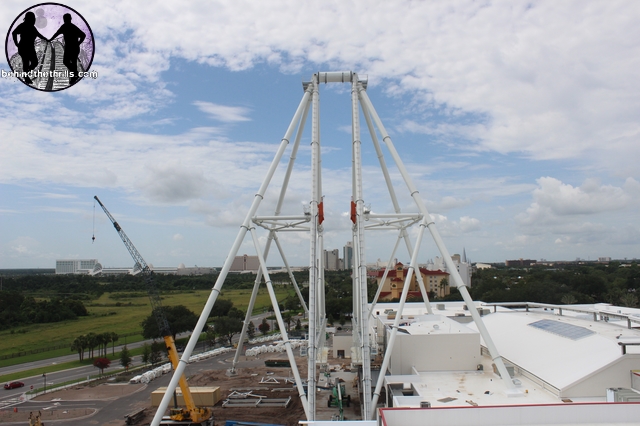 Currently The Orlando Eye sits at about halfway from it's goal of 400 feet. The all new observation wheel will be the tallest in Central Florida, and will offer stunning views as far away as Cape Canaveral. The entire thing is expected to be complete this November.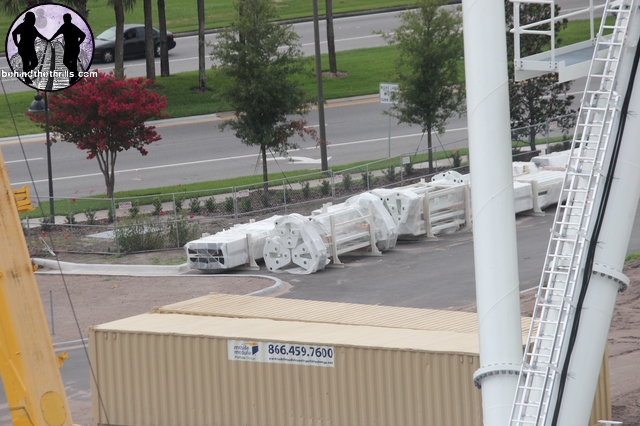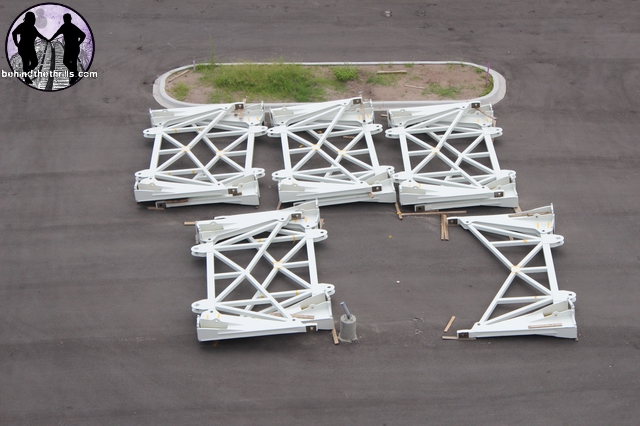 Almost daily, new parts and pieces are being delivered to make up the huge spoke that will take passengers around on this 30 minute ride. With the completion of the attraction happening in November (this has been confirmed), it's logical to expect to see the wheel start test runs sometime later this winter. That does not mean that guests will be riding it…it simply means you'll start to see the massive beast moving, and eventually see the lights testing as well. It's going to be an amazing site, just looking at it.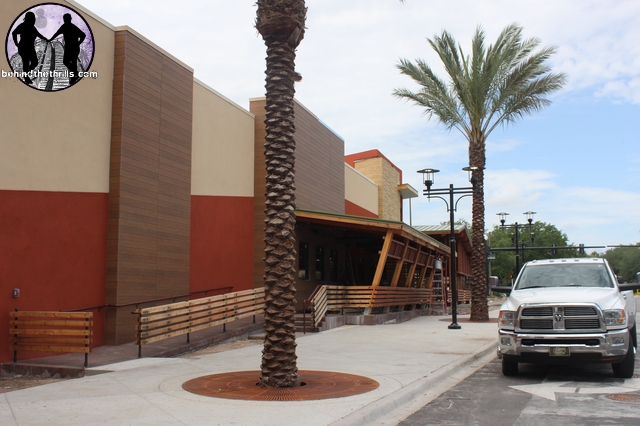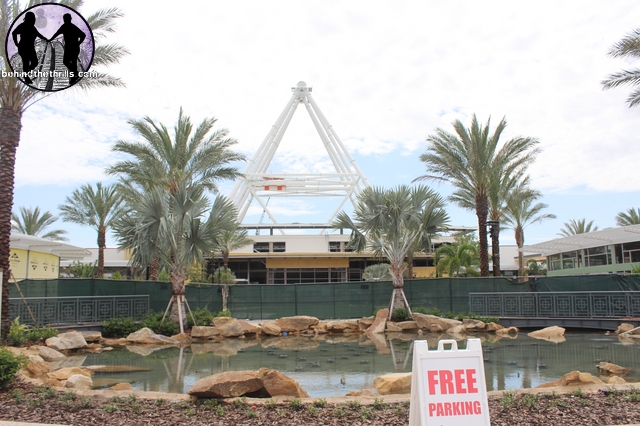 Currently only one restaurant has been opened at I-Drive 360, but finishing touches are being put on a few others. Yard House opened earlier this year (click here for a full review) as the very first venue in what will be many. Merlin has already announced that in addition to The Orlando Eye,there will also be a Madame Tussauds Wax Museum, as well as a Sea Life Aquarium. There's also rumors of another Merlin based attraction coming to the area, though nothing official has been announced yet.
Video-Take a walk around I-Drive 360

I-Drive 360 will be the first, but not the only new addition to the skyline, as the World's Tallest Coaster was announced last month for a spot right down the road, with another major shopping and dining area planned around it.
I-Drive 360 will house several new restaurant chains when it officially opens next spring.
Slideshow-Check out even more from I-Drive 360

Stay tuned for more from I-Drive 360, and the Orlando Eye. Be sure to get social with us on Facebook, and follow along on Twitter @BehindThrills for the latest updates!
For more information about I-Drive 360, visit the official Facebook page by clicking here!