Universal Parks&Resorts and gaming pioneer Nintendo have announced a huge partnership that will bring amazing characters to life in the theme parks worldwide. The huge deal will bring attractions, shopping, dining and of course characters to the Universal theme parks, much in the way that Universal has brought the Wizarding World of Harry Potter to life. The games and experiences of Nintendo will be brought to life in only a way that Universal can do them.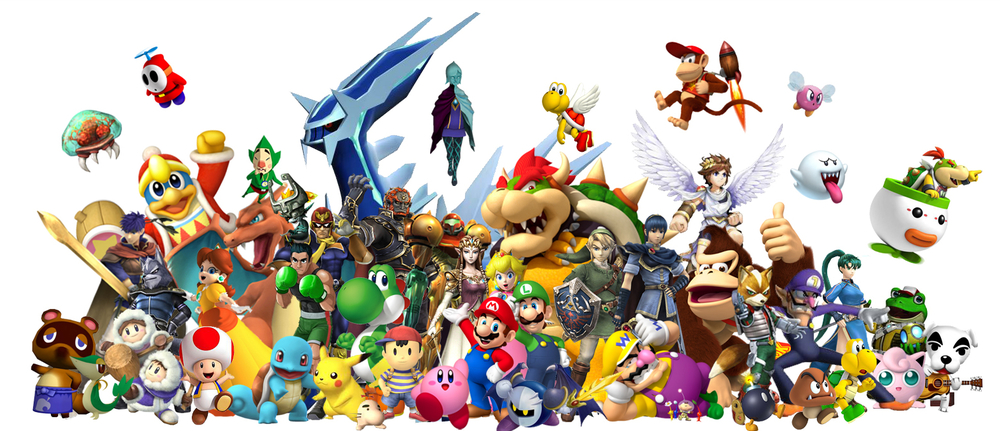 The announcement came this morning, and just a day after Universal announced details for their new attraction Skull Island:Reign of Kong.
Universal theme parks offer incredibly popular, innovative themed family entertainment experiences based on compelling stories and characters – using powerful storytelling and innovative technology.  Nintendo has created remarkable and imaginative worlds filled with captivating stories and beloved characters.  Now, for the first time, those stories and characters will be brought to life in entirely new ways – only at Universal theme parks.
Rumors have been circulating for months about Universal bringing a deal to the parks. The most likely place we will see the characters or experiences first is in Japan, where the theme park already has huge success with Monster Hunter, Resident Evil (which is called Bio Hazard in Japan) and Attack on Titan attractions.
The next likely spot to open a new area will be Orlando, where the park is still undergoing a renaissance. Areas like Marvel Superhero Island, and Toon Lagoon have been rumored for massive makeovers for years, and Nintendo could provide that type of theme needed to bring it to life.
If areas like The Wizarding World of Harry Potter, and the Simpsons' Springfield are any indication, then Universal has a deeply immersive land full of character and game references planned. The attractions we could expect to see should be mind blowing, and could take theme parks in yet another new direction.
There are no details on the type of attractions we can expect, or a time frame of when we can expect those attractions. Personally, I'm hoping for a Legend of Zelda attraction in which we see Hyrule, and a massive Mario themed bounce area where we jump on Mushrooms and hit coin boxes.
What do you hope to see?
Stay tuned for more from Universal and Nintendo, and be sure to get social with us on Facebook, and follow along with us on Twitter @BehindThrills for the latest updates!
For more information about Universal Orlando, including tickets, visit the official website by clicking here!