In the world of epic monster match ups, you have some huge ones. None are more epic than the two biggest monsters in movie history, King Kong and Godzilla. The legendary duo faced off in the 1962 film, where the monsters destroyed cities, and each other in a man-in-suit, tour de force. Now the pair are looking at squaring off on the big screen, once again. The real question, of course, is where will this fit in the theme park universe?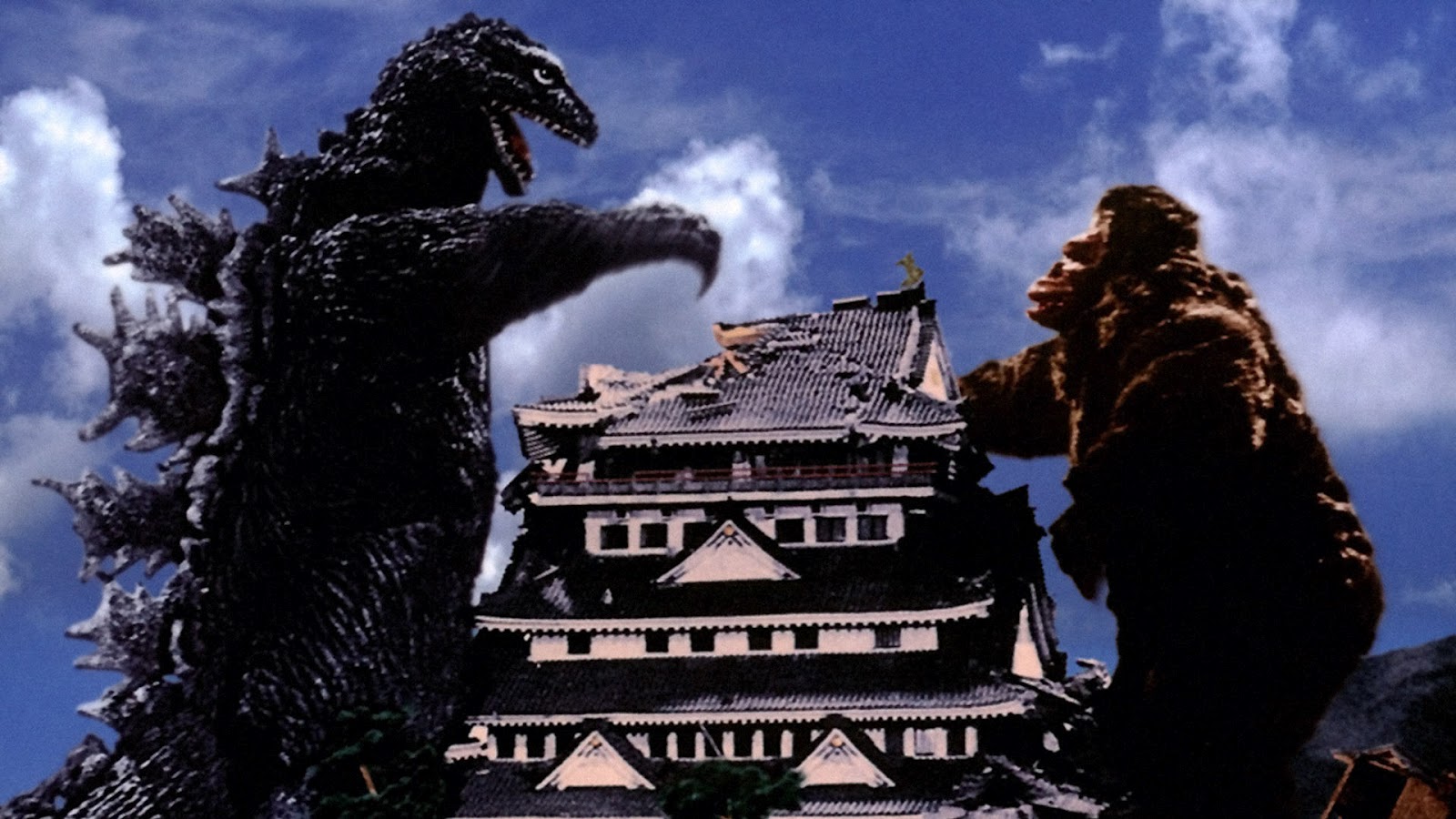 According to Deadline the King Kong prequel, Skull Island, is looking at jumping ship from Universal and heading over to Universal. Legendary is the production company that is creating the new film, which is currently slated for a March, 2017 release. Legendary has previously done work on Godzilla, with Gareth Edwards. That film is looking at a sequel very soon, as it did extremely well at the box office. That new sequel will see Godzilla face off against the other Toho monsters, like Mothra. After those two films hit, Legendary is looking at making King Kong vs. Godzilla.
The production company looks to be moving Skull Island from Universal to Warner Brothers to make it happen. Universal has some of the rights to the character, but not all of them…so this could very well land in court. Universal did release their own King Kong film in 2005, helmed by Peter Jackson. They also have had the definitive versions that audiences know, from the three theme park attractions that have been built at Universal parks.
If Skull Island does happen to move to Warner Brothers, Universal could (in theory) enter a deal with Warner Brothers about a movie tie-in with the attraction in Orlando. Warner Brothers and Universal already have a great relationship with the Harry Potter Franchise, since Warner Brothers owns the film rights that the Harry Potter attractions are based on.
Legendary also has a huge deal with Universal, that will help them to develop theme park attractions. We've already seen Legendary films turned into Halloween Horror Nights mazes with Dracula: Untold and will see the next one happen with a maze based on Crimson Peak.
If Godzilla vs. King Kong does happen, we could definitely see a Godzilla attraction developed at Universal theme parks. Eventually we could also see the most epic showdown in theme park history, as Godzilla and King Kong battle it out for supremacy in a theme park ride.
Fingers crossed that this deal happens!
Update!
According to Bloody Disgusting, there's more to this deal than is being let on…AND Skull Island: Reign of Kong is indeed being affected!
Bloody Disgusting says that work had stopped on Skull Island at Islands of Adventure, because of this deal. We've done a little quick digging, and yes…work has stopped, at least until the deal is in place, which should soon. This will not affect the opening date, simply because Universal has a broad "Summer 2016" opening in place, which should coincide with the July opening of Sapphire Falls. Also, this is not going to change the ride, but Warner Brothers Execs want to take a stroll through the ride to make sure it measures up, which it will. They did similar things when Universal was building Harry Potter. As many "critics" on Twitter have pointed out, there are still workers working on the outside of the building, which means either the work has resumed, the work on the inside of the building has been halted, or the work never stopped in the first place. It's why they call it rumors folks.
Second, Bloody Disgusting says there is more at stake here…namely Pacific Rim. The first film was distributed by Warner Brothers, and made by Legendary. Legendary held the rights to the film, which means that Universal will be given rights to Pacific Rim 2, if Warner Brothers gets King Kong.
This is where it gets real interesting. Gareth Edwards will cap off his Godzilla trilogy with King Kong vs. Godzilla. After Pacific Rim 2, Guillermo Del Toro (who is a huge fan of Godzilla and King Kong) will get to cap off his Pacific Rim trilogy with a showdown between his Kaiju from Pacific Rim, Godzilla, and King Kong.
If that's not deal enough, there are already rumored plans for a Pacific Rim attraction in the works at Universal, but they are in the very early stages. In fact, Marvel could be replaced by a sci-fi area at Islands of Adventure. This is something that sites like Orlando Weekly have already been speculating about.  There is already precedence of a Universal park using Science Fiction properties in a "city" setting, similar to Marvel. Universal Singapore has a huge area that is the home of Transformers.  Spiderman could easily stay part of not only Islands of Adventure (if a deal is being brokered), but he could fit well with the whole Sci-Fi theme.  Then, the area could add big fighting robots of their own with Pacific Rim and/or Godzilla attractions. The big area of contention, however, is Godzilla. Will we see an attraction based on big G? Possible, although TOHO, the owners of Godzilla are very protective of their baby.
Though, they did allow for a complete experience at San Diego Comic Con a few years back for the promotion of the film.
If we do see something, there's a good chance it will be on a much larger scale, but the experience with Godzilla could be very similar, with guests seeing the battle from a distance, before finally become a large part of it. We can only hope that there's crazy man in suit action running around as well.
All rumor at this point, but fingers crossed (and toes) that this happens!
Skull Island: Reign of Kong opens in Summer of 2016 at Universal Orlando.
Stay tuned for more from Universal, and be sure to get social with us on Facebook, and follow along with us on Twitter @BehindThrills for the latest updates!