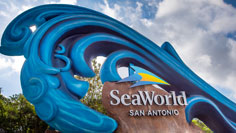 Erik YatesJul 24, 2018
SeaWorld San Antonio is the largest of the SeaWorld parks, and is frankly under utilized. While the park is beautiful and makes use of the landscape, it is still one of...
Erik YatesApr 21, 2016
As SeaWorld has officially announced that they will no longer be breeding their Killer Whales, we knew this was coming. SeaWorld has formally withdrew the Blue World...
Erik YatesNov 09, 2015

Fatal error: Allowed memory size of 134217728 bytes exhausted (tried to allocate 8388608 bytes) in /home/behindthethrills/public_html/wp-includes/compat.php on line 181