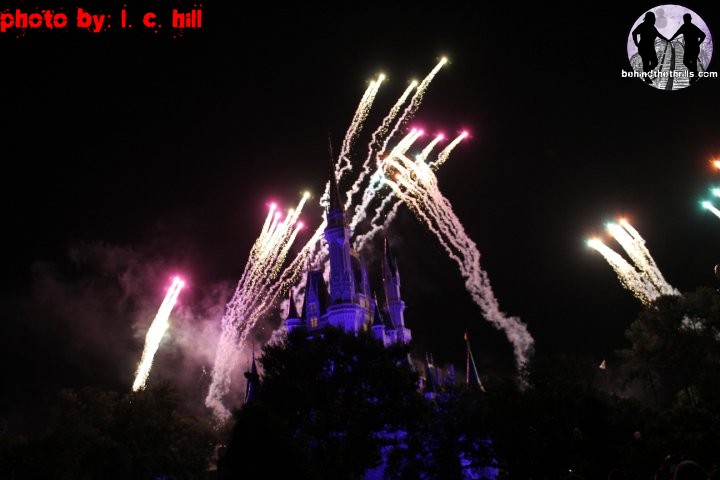 The 4th of July is on a Sunday. That means the whole weekend is just one big excuse to party, burn stuff on the grill and blow stuff up. If you want something a little more special than roasting weenies and lighting the neighbor hood on fire there are a few parks that add a little more "BOOM" to your patriotic celebrations.

With just about every theme park around having it's own special celebration, it's hard to figure out just what park will be best. So here are a few of the highlights going on at just a few parks around the country.
Universal Orlando is continuing with their "Summer Concert Series" with a double header. This week it's Pat Benetar and REO Speedwagon. The concerts take place in the Music Plaza area of the park at 8pm Saturday Night. On Sunday night Universal kicks off it's "Universal 360". A mix of music, movies and fireworks. For more information visit Universal Orlando's official site.
Busch Gardens Tampa is going huge with their fireworks display every night this weekend right after Kinetix, the high energy music and acrobatic extravaganza. Their Summer Nights event rolls on with coasters after dark, dance contests, jugglers and more. For more information visit the official Busch Gardens Tampa Site.
While we're talking Busch Gardens, Busch Gardens Williamsburg is sending it's summer time spectacular "Illuminights" into over drive with HUGE nightly fireworks, as well as their all new shows every hour on the hour in each country of the park. There is no way you can see it all in one night. For more information visit the official Busch Gardens Williamsburg site.
Sesame Place, while not known for the big huge thrills and chills will be holding a special fireworks show the 3rd and 4th at 9 p.m. set to, you guessed it, Sesame Street music. For more information visit the official Sesame Place site.
Over at Cedar Point, the Cleveland Cavalier's Scream Team will perform July 3, at Cedar Point, 1-1:30 p.m. and 2-2:30 p.m. The park will be open until 11 p.m. Saturday.  Fourth of July, there will be a fireworks display, followed by a light show featuring music, video and pyrotechnics that starts at 11 p.m. The park will be open an extra two hours, until 1 a.m. for Independence Day celebrations. Cleveland Browns Josh Cribbs will also be at the park July 4 from noon to 1 p.m., signing autographs. And in honor of those that have fought for American's freedom, any active, honorably discharged or retired member of the military can receive free admission to the park July 4 and 5 with valid ID. In fact, all Cedar Fair parks (Carowinds, Kings Dominion, etc.) will be giving free admission to the Military this weekend. For more information visit the Cedar Fair site.
And it wouldn't be complete without mention of the Mouse. At Walt Disney World all four theme parks will be having celebrations during the day, including parades and special shows. Downtown Disney, Magic Kingdom and Hollywood Studios will be having special fireworks displays, with MK featuring "A concert in the skies!". Epcot will have a special showing of Illuminations, and Hollywood Studios will offer Fantasmic.
Disneyland will be doing the same with special fireworks and parades, and of course the newest addition to Disney's California Adventure "World of Color".
And it wouldn't be the 4th of July without Coney Island. Coney Island and 4th of July are about as American as hot dogs…and hot dog eating contests! The newly opened Luna Park will be ablaze with the legendary Cyclone. Also you can't miss the Nathan's Famous Hot Dog Eating Contest. Also there will be fireworks, freakshows and Illuscination brought to you by Ringling Bros. For more information, visit their site.
Have a safe and happy 4th!