Universal Orlando released a very short video on the Halloween Horror Nights website with TJ Mannarino. In it he talks a little about his love of Halloween, his start in the business and how much he likes Halloween Horror Nights.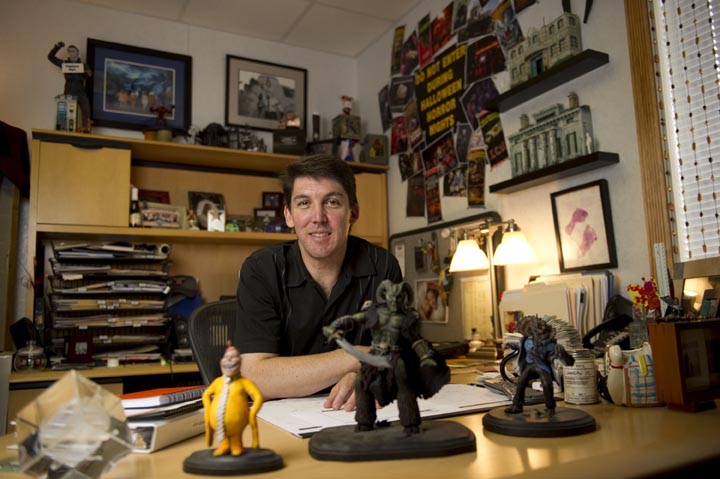 Nothing too revealing or telling as it was simply shot in his office. But the one thing I've just got to ask. "Where does he get those wonderful toys?"
Look in the video and the picture, some really killer figures! Please tell me we can get these collectibles in the gift shop?
Halloween Horror Nights opens September 24th, for tickets and pricing go to their official website.