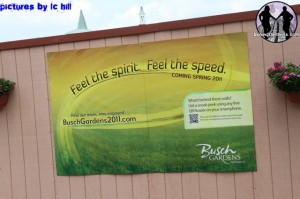 Busch Gardens Tampa and Discovery Cove will be announcing official details for their new and upcoming 2011 attractions next week on October 13th. If you're a fan of either of them on Facebook, you'll be one of the first to know what their new attractions will be.
If you aren't already a fan, now is a great time to become a fan. Not only will you learn details about next year's attractions, but it's a great way to stay in the loop about great deals and promotions the park has to offer.
To become a fan of Busch Gardens on Facebook, click here. To become a fan of Discovery Cove on Facebook, click here. Stay tuned for details coming next week!