This is the first construction update that we can officially call a "Cheetah Hunt" Construction update now that it's name has been revealed.  Construction seems to be moving along quite quickly with tons of dirt moving and work going on inside the Cheetah Hunt station (where the old monorail station was; where Skyride also resides).
It appears a solid block wall has been constructed right near one of the actual construction walls. Possibly for one of the trenches the ride goes through? Stay tune for more pictures as it just looks like a lot more dirt moving is happening.
[flickr-gallery mode="photoset" photoset="72157626516215803″]
Katonga also closed up shop earlier last month. DVDs are available for purchase if you loved and miss the show, or if you missed it all together. There's a special running in one of the gift shops where you can get the DVD for $10 if you spend $20 or more. Saves you around $5 and you get more gear if you go through route.
The park has also posted signage for Cirque Dreams in place of the old Katonga sign.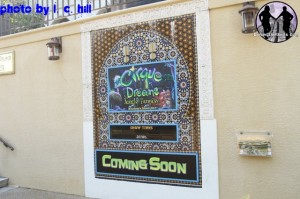 Read more about the official details unveiled this morning about Busch Gardens Tampa's newest attraction (previously referred to as Project 2011), Cheetah Hunt, here.