Which park was the best of 2010? So many parks had great seasons with all new attractions and loads of fun. But which one do you think is the best? It's a tough call on that as so many parks had outstanding years. So to make things fair we're going on the playoff system! Each area of the United States have been roped off into regions, and the parks of that region will go head to head. The winner of each region will move on to the final round. We will not reveal the poll results until the finals. And don't worry, we have two weeks to move through five regions. The final round will start the day after Christmas (Dec. 26th) and the winner will be revealed on Jan. 3rd along with a few surprises! Good Luck to all!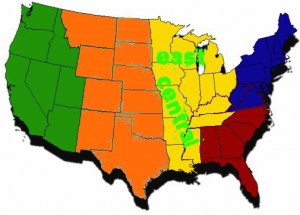 If you haven't voted for the North East, vote now!
The Eastern parks are always well themed and great at bringing the experiences, but now we move on to the Coaster Capitals! Being from Florida, and looking at the fact that there are a lot of different parks in the areas we've split it up into East Central, and West Central…yeah probably not the most accurate terms, but it works for what we're trying to do here.
[polldaddy poll=4243554]
If you are a park, we do highly recommend telling all of your fans on Twitter and Facebook all about it so that you get as many votes as possible. Who will win the title of "Park of the Year-East Central"? We'll find out in just a few short weeks!