Sea World was singled out in a Senate hearing Thursday afternoon. Only this time it was for the way it pitches in with emergency response efforts, according to the Orlando Sentinel. The recognition comes a day before the Orlando based Sea Park released it's 1,000th rehabilitated sea turtle. Over the past few years Sea World has been instrumental in returning 1,000 injured and sick sea turtles back to the wild. The park has been receiving a large amount of animals the past few years, from sea turtles to manatees, due to the unusually cold weather. Cold stress, injuries from man made obstacles such as fishing line and nets, trash bags and oil contamination have made Sea World a global leader in rescue and conservation of Sea Turtles.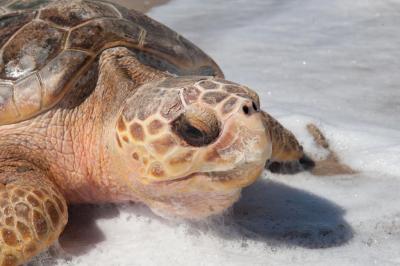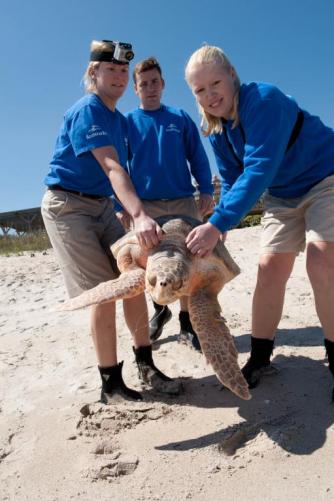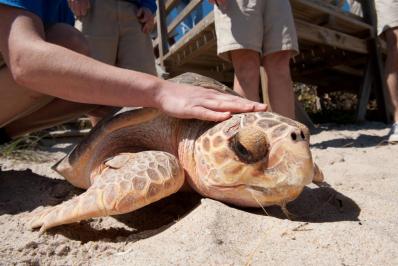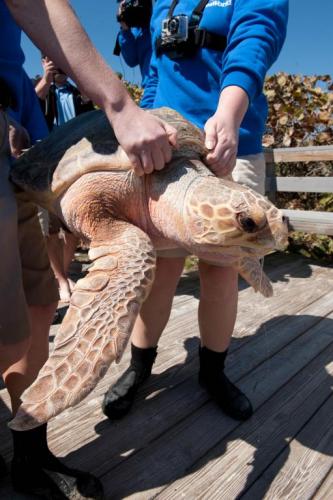 Since the sea turtle rescue program started in 1980, Sea World has rescued over 1,530 sea turtles. Of those 1,000 have been returned to the wild. The success rate of the program is a whopping 68%, extremely high considering the wide range of injuries the turtles endure.

The Florida Senate recognized Sea World not for the help it has given animals in distress, but for the assistance it has provided after emergencies. Both Sea World and Busch Gardens Tampa have let power companies use their parking lots for staging areas as well as allowed NASA to store items in preparation of coming storms.
The park continues it's wildlife rescue and conservation all while entertaining guests through education about the importance of the ocean and sea life.
What should you do if you find an injured, orphaned or ill animal?
First, don't approach the animal – be safe and keep your distance. Next, contact your local wildlife agency and be prepared to detail the animal's exact location and its condition.
In Florida, contact FWC, 24/7, at 1-888-404-FWCC (1-888-404-3922). In other states contact your local wildlife agency.
For more information about Sea World, including tickets visit their official website.