Ya know you can't please all the people all of the time. You're better off to just trying to please yourself most of the time, but usually that is seen as lude and lacivious conduct, so don't say that I told you to. So while we are definitely not pleasing everyone, here's today's Thrill Daily News update.
Alton Towers is planning a huge new attraction for 2013 that will top the groundbreaking Th13teen in price. The park manager told the UK's Sentinel that "We are going to be working extremely hard to make sure this ride is the only one of its kind in the world". Considering the last coaster that was built has a horizontal drop, I'm pretty sure you got that one covered.
Kings Dominion opens this Saturday for the 2011 season, and while there is much ballyhoo over whether or not I305 will be open or not, whether it will make the entire run or not, or whether it will be any better or not….the park is taking your attention off of the troublesome coaster by holding a benefit for the Marine Corps Toys for Tots program. Anyone who brings in a new unwrapped toy will receive 50% off daily admission for opening weekend. More details.
Morgans Wonderland, the park designed for families with special needs children have been given a gift of $2 Million dollars. Wow. Great heart for a great cause. More details.
Dollywood has won approval for their new attraction to debut in 2012…No details were given except that it's going to stand 11 feet at it's highest point. Dollywood is going to give an announcement "unlike anything that's ever been done for a theme park attraction". If you remember, plans were put on hold a few years ago for a new coaster of some sorts but plans were sketchy then. The hold came because of the downturn in the economy. I'm calling it right now, underground coaster. A real mine car ride.
From one Tennessee attraction to another, some people are calling bullshith on the plans to build a $750 million dollar theme park in just two years right outside of Nashville. The guy seemed to come out of nowhere with this grand scheme, and now after some investigating things such as his companies license being revoked by the state of Nevada. And my favorite question being raised "where's this guys front teeth?"
In the HOLY CRAP THAT'S COOL! Department Danny Elfman has been contracted to bring music to Hong Kong Disneylands Mystic Manor. This version, according to pics and video have this version looking nothing like any other Haunted Mansions we've seen. In fact it's going to be just 4 1/2 minutes long and seems to lose the "Doom Buggies" that we know and love.

While we're on the Disney wagon, PIXAR has released concept art from it's 2012 release "Brave" originally titled "The Bear and the Bow". It marks the first time a female hero will be the focus of a Pixar film, as well as the first time Pixar takes on a fairy tale…AND it's going to be the first time a female (Brenda Chapman) takes on directing duties (sharing with Mark Andrews.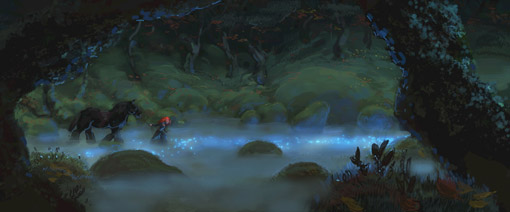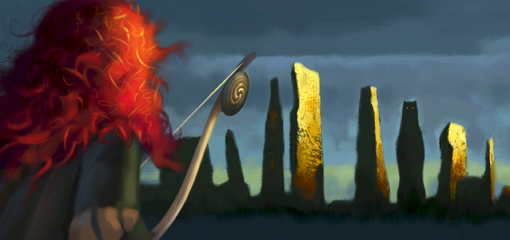 Photos above courtesy of Disney Pixar.
And finally…It Ends 7-15-11: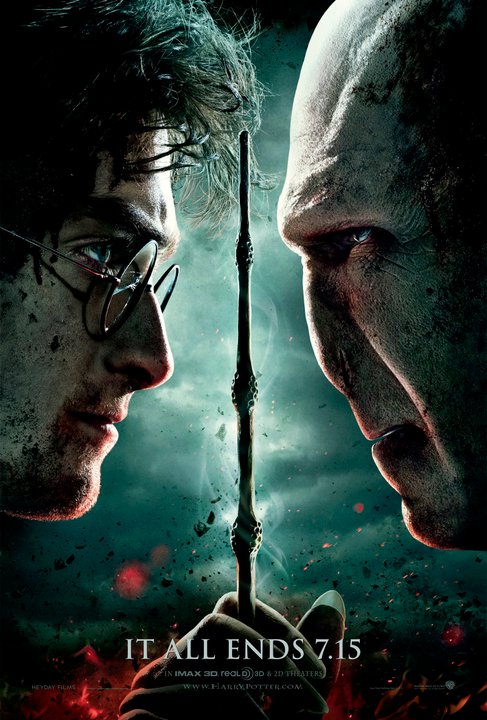 Yeah, do we need to say more?
And when it first opened in 2006 it was a massive callback to the Imagineers of old. Joe Rhode had done it, he had created an immersive experience from the queue all the way down to the atmosphere as you rode through the mountain. Which is why the 2006 version (not the Disco Yeti version) of Expedition:Everest is today's ride of the day.