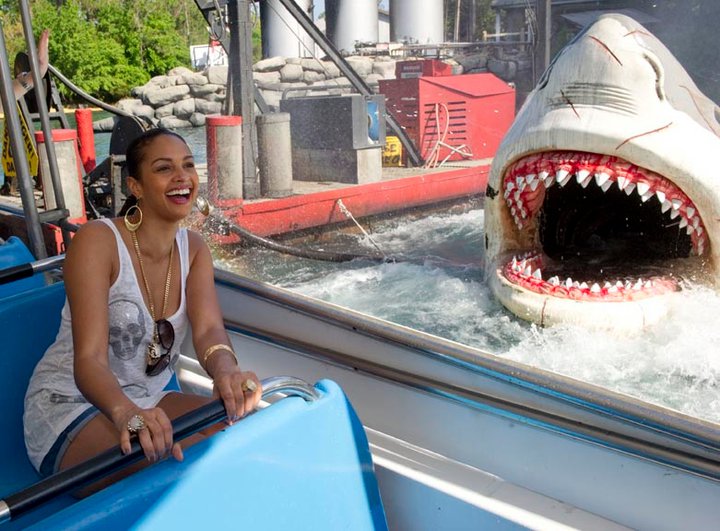 Alesha Dixon, a singer, dancer, model, and TV personality, from the United Kingdom, recently visited Universal Studios Florida while she was on vacation. In the photo above, she is seen riding the Jaws attraction in the Amity section of the park. I think it's safe to say this was a narrow escape. Look at how massive that shark is!
While you're riding Jaws at Universal Studios, you'll encounter several sharks, water blasts, sunken tour boats, some comical skippers, and if you're lucky: the water-fire effect working. If you've ever seen the Jaws movie before, the Jaws ride is something you're not going to want to skip. It's a must ride!
Universal Orlando has recently hosted a number of other celebrities within their resort area, including Ne-Yo, Mindless Behavior, Jesse Ferguson, and more.