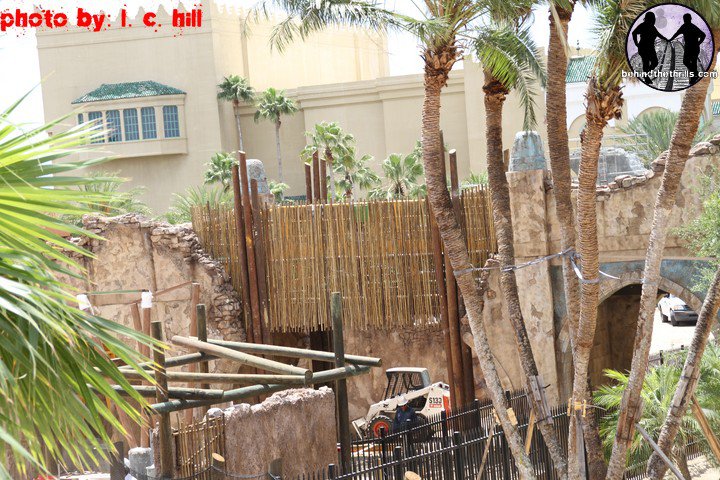 More themeing has been added in this area.. Paticularly something to cover the track. It actually kind of looks like a bridge from this angle.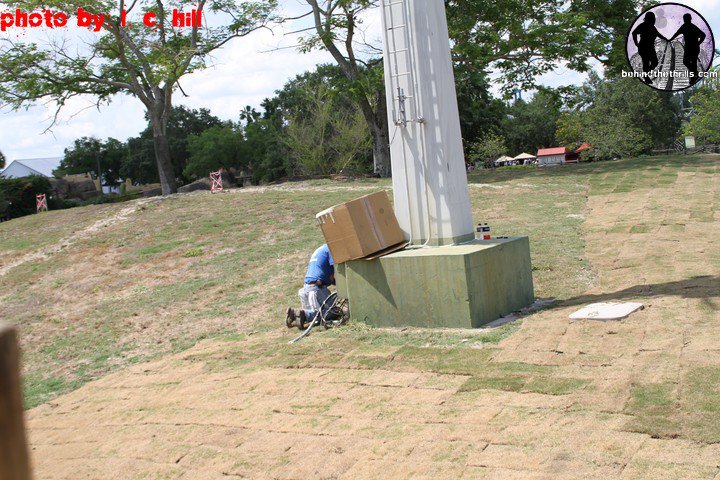 Work is happening to the Skyride tower that was shortened a few weeks ago. It appears they're doing some electrical work. Hey, they've also laid some fresh sod down.
New fencing has been installed behind this fence. Notice the sign on the left. "Danger. Do No Enter. Ride Restricted Area".
Perhaps this is the Cheetah Hunt gift shop?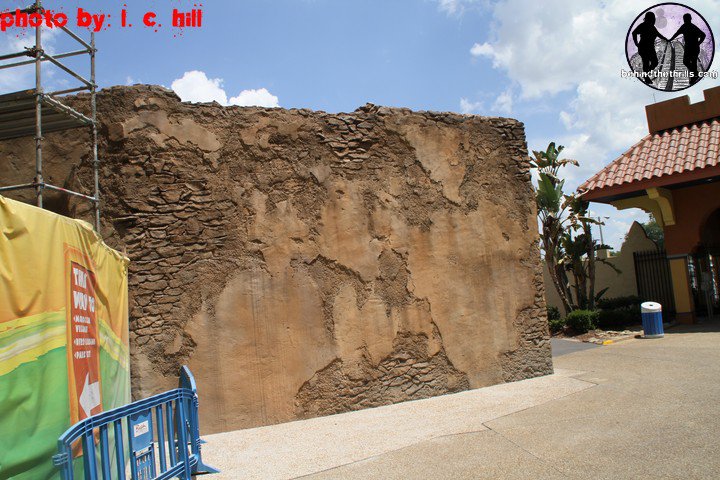 Yay! There used to be a construction wall here. I'm hoping this means others will be coming down shortly. Opening day is just a few days over a month away.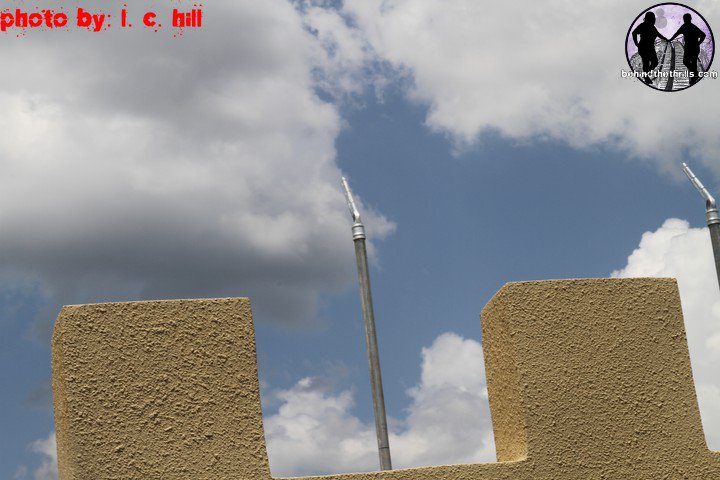 I'm not quite sure what these things sticking up into the air are for. Is it possible this is for glass to be installed for Cheetah Run?
Want to see video of Cheetah Hunt testing? Sure you do! Click here to see an official video from the park and even more pictures of testing and those great new banners going on the coaster itself.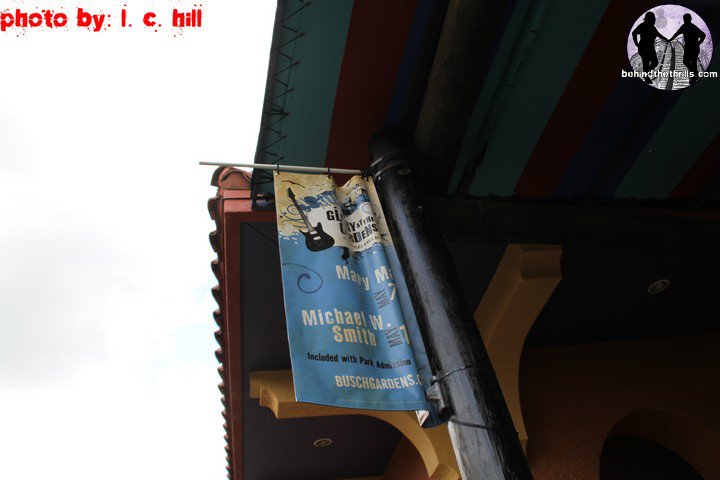 Signage for Glory in the Gardens has popped up in the park. The event will happen on May 7 and 14th with performances by Mary Mary on the 7th and Michael W. Smith on the 14th. Visit BGT's official site for more information on Glory in the Gardens.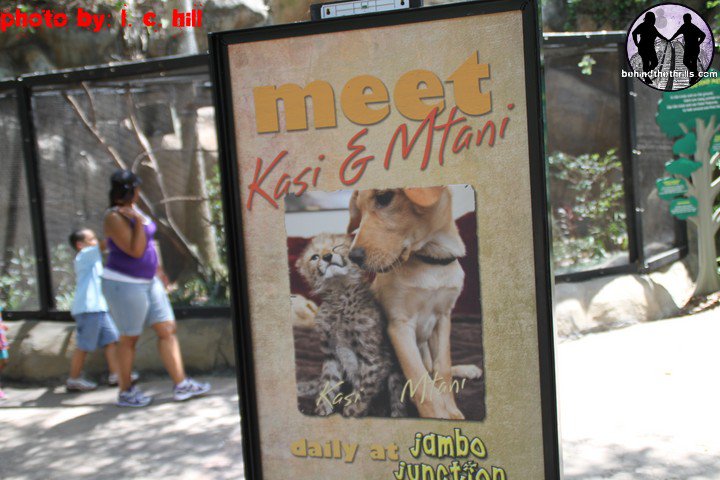 The park has posted signs at the front of the park as well as other spots in the park letting guests know where Kasi and Mtani can be located (The baby cheetah and puppy – Jambo Juction).
Last up is the carousel. The ride looks great!
Even more photos of Cheetah Hunt:
[flickr-gallery mode="photoset" photoset="72157626454219737″]
The park rolled out Cheetah Hunt merchandise a while ago, but it seems they may have gotten a few more designs in for their shirts. The park is trying their hardest to promote their newest ride before it's even open by selling merchandise in advance. At least we'll see a bunch of folks walking around in their Cheetah Hunt gear on opening day.
[flickr-gallery mode="photoset" photoset="72157626578933658″]
The walls around the carousel have finally come down. The ride looks much brighter in these photos then it did before. Looks like the park has put an awful lot of work into the ride, considering it was supposed to already opened back up.
[flickr-gallery mode="photoset" photoset="72157626578911100″]
Check out more photos from today's visit to Busch Gardens:
[flickr-gallery mode="photoset" photoset="72157626454285905″]
Now if you want to see even newer, updated pictures of Cheetah Hunt including some close ups of the train testing, CLICK HERE for a look at the train testing from Busch Gardens and more!