Cheryl Hines, Actor/Director/Producer who is best known for her role on Curb Your Enthusiasm and Reno 911! (Trailer Park Lady) recently stopped by Busch Gardens Tampa with her daughter. In typical fashion, she fed a giraffe and we have pics!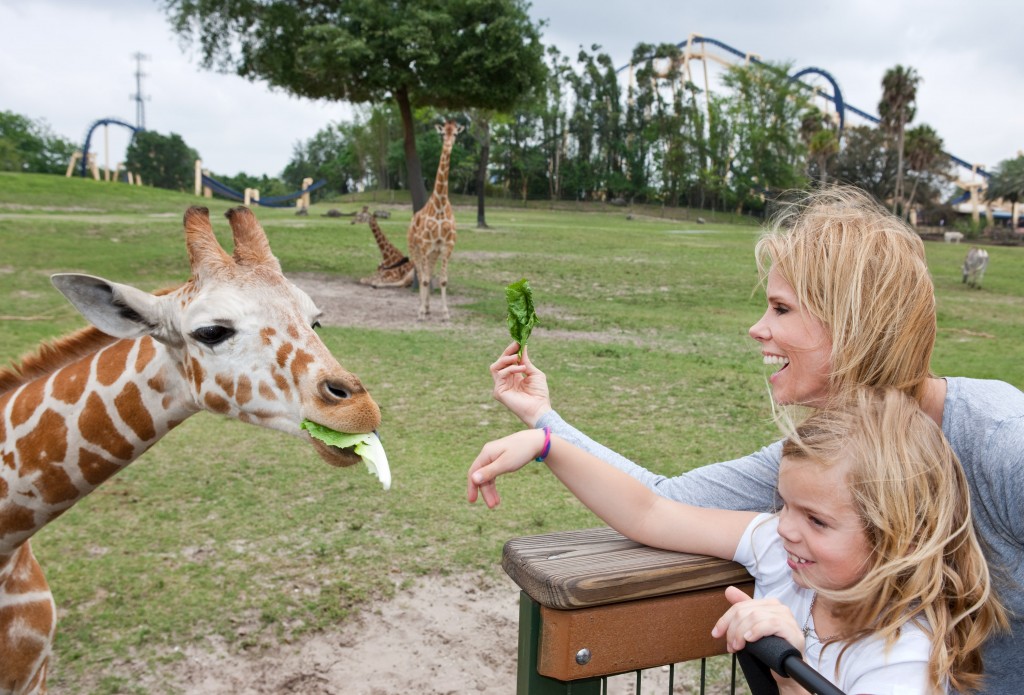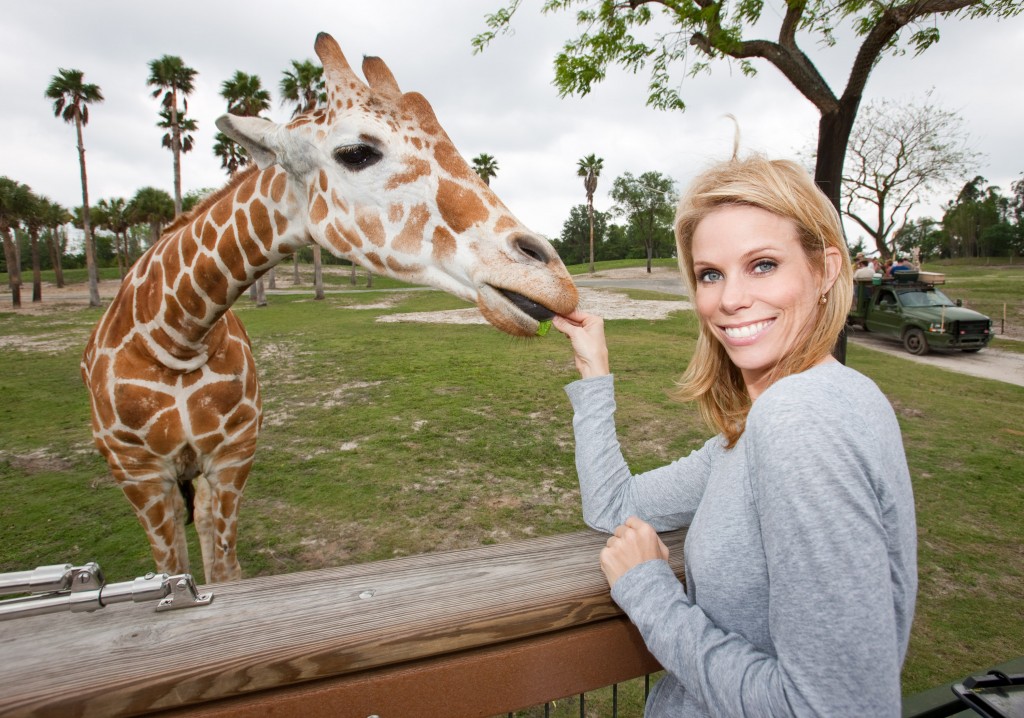 Photos courtesy of Busch Gardens Tampa
I love Giraffes (which you can see and feed in the Endangered Species tour at Busch Gardens Tampa) but every time we see a celebrity they're cuddling with a giraffe or a sloth. Why can't we see them nestled up to a cute little crocodile. Now that would be a fun photo op! Or how about a cute little tiger cub? Claws and all.
Yeah, we know..safety of the guests, comfort of the animals..but it would be FUN to have some of those types of photo ops!
Speaking of fun: