It seems that the New Fantasyland is getting to the point that every day we could start seeing something new. The point of just wire and brick is about to end and we should start to see more building tops being put on, and finished. Maybe even more forced perspective pieces? It's a fun time to be at Disney.
It appears a new sign teasing Storybook Circus has gone up. This one highlighting The Great Goofini, and Pete's Sideshow. What is Pete's sideshow?  Speaking of The Great Goofini, the condition of the tracks do not seem to be improving too rapidly.
Beast's castle really has that far away look perfectly. It's completely finished, with only the rock work and building beneath it needed to be filled in.
Some more pics as we take a look at the construction around not only Fantasyland, but also Main Street.
[flickr-gallery mode="photoset" photoset="72157626660268844″]
We also took a look at the Art of Animation hotel as construction continues to clip along for the grand opening.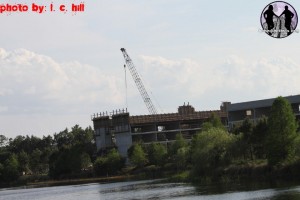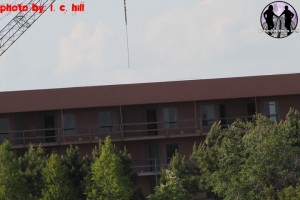 Even more pics of the Art of Animation hotel
[flickr-gallery mode="photoset" photoset="72157626660286712″]
And now for some random pictures: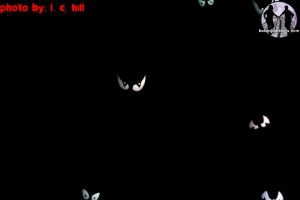 [flickr-gallery mode="photoset" photoset="72157626535681873″]