It's very rare to bump into a celebrity on the street. Actually, you've probably got a better chance bumping into one at a theme park, such at Walt Disney World's Magic Kingdom park. That is, unless you live in Hollywood or something super awesome like that. Speaking of bumping into celebrities at theme parks, several Twitter users reported spotting Lady Gaga at Magic Kingdom.
The Tweeps were right! Gaga stopped by the Magic Kingdom and took a few moments to strike a pose with the Evil Queen from Disney's animated film "Snow White and the Seven Dwarfs".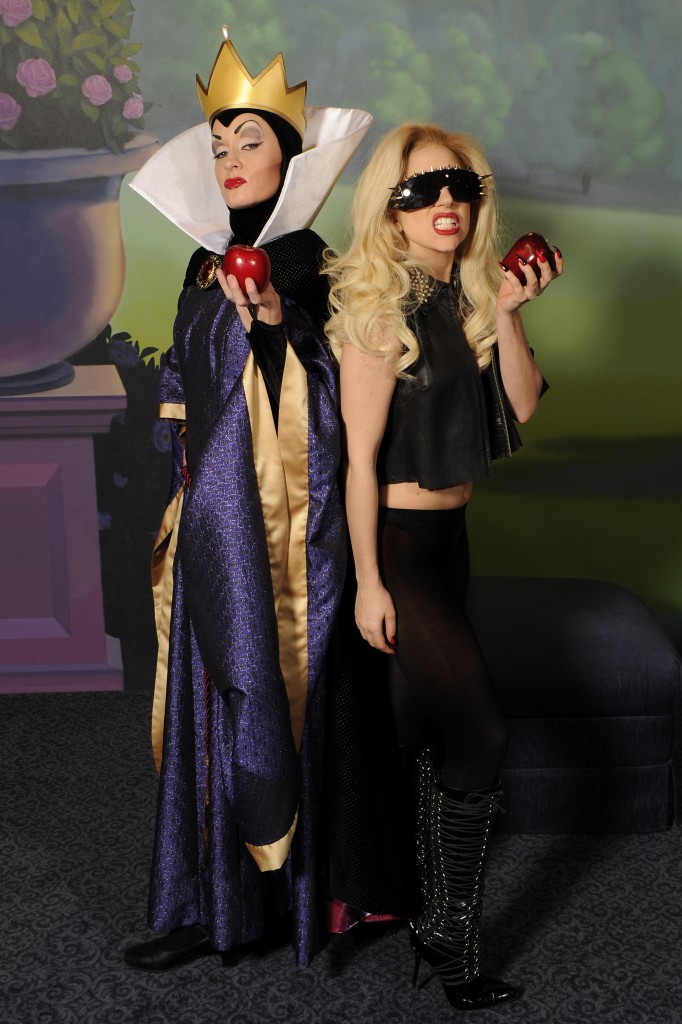 Lady Gaga continues her tour as she plays again on April 18th, 2011 in Duluth, Georgia.