Baseball season is just starting, so I won't say "it's the bottom of the 9th…" But we are getting into the home stretch with just three more Mardi Gras performances left at Universal Orlando. This weekend is Lifehouse.
Next week will see the Beach Boys performing, with the final weekend hosting Thity Seconds to Mars. Then after Mardi Gras ends, we should see some announcements for the "Summer Concert Series". There will be a small warm up with Nickelodeons boyband T.V. sensation, Big Time Rush.
The Press release from Universal: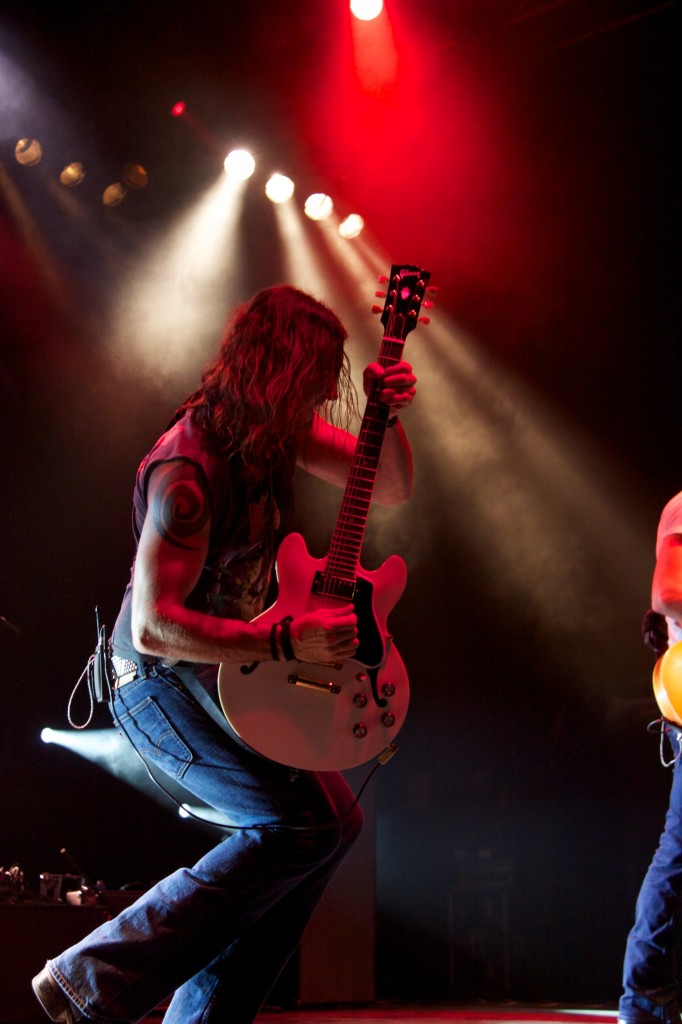 This Saturday night, Los Angeles-based alternative rock band Lifehouse will bring their raucous, grunge rock style to the biggest Mardi Gras celebration outside the Big Easy at Universal Orlando Resort.

Lifehouse's successful and energetic career has culminated in more than five million combined album sales. The band's music has been featured on hit TV shows, such as "Smallville," "Scrubs" and "Grey's Anatomy," and their top hits include, "You and Me," "First Time," "Broken," "Whatever It Takes" and "Hanging By A Moment" – which was the single most played radio track in 2001.

This year's Mardi Gras concert line-up features some of the biggest names in Rock, Country, Pop and R&B. Together, the headliners have had more than 100 songs on Billboard's Hot 100 Chart and more than 20 Grammy nominations.

At Universal Orlando's Mardi Gras, nationally renowned musical acts combine with an authentic Mardi Gras parade, dozens of colorfully costumed performers, authentic Cajun cooking, and hand-picked New Orleans bands to capture the look, feel and fun of New Orleans – all inside Universal Studios Florida. This year's ultimate street party runs every Saturday and other select nights through April 23, and is included in regular admission to Universal Studios Florida. For more information, visit www.universalorlando.com/mardigras.