Today is Earth Day, the day that we unite and take care of Mother Earth. Naturally, Sea World Orlando chose today to debut their newest show starring Shamu, "One Ocean". We were there for the premiere of the new show which takes the focus off of the relationships between trainers and animals and instead puts it on the animals that we are all connected to. From one drop of water to the streams, it all leads to One Ocean.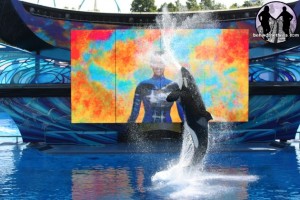 The show drew huge crowds for the first showing. It was introduced by "Jungle" Jack Hannah who praised Sea World for it's education and conservation efforts.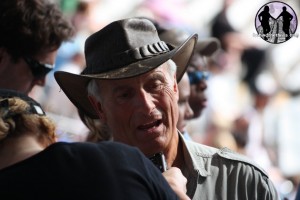 Also on tap were Spencer Lee who has appeared in "Glee" and several other shows, and a group of almost 600 people, from all races ages and backgrounds dressed in the many different colors of the show's vibrant palette.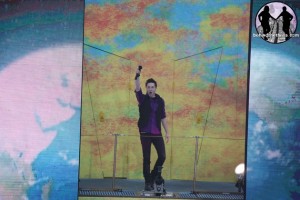 We spoke with Kelly Flaherty Clark, Curator of Animal Training at Seaworld Orlando about the new show and what went into it.
One Ocean merchandise has made it's way into Simply Shamu (the shop inside the Shamu Staduim). Currently merchandise includes hats, shirts, coffee cups, bottles, and shot glasses. No word on if (or when) a DVD will be released for One Ocean yet.
[flickr-gallery mode="photoset" photoset="72157626560121722″]
Unlike Believe, One Ocean has no definable story, but a message. We are all connected. From the great Killer Whales and all the sea creatures, to even us. We are all affected and influenced by the oceans.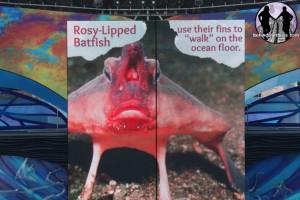 As for the show itself. It's not "Believe". Believe focused mainly on the relationships between the trainers and the whales. "One Ocean" centers more on the whales, and how through them we can hope to learn to do more.
"Believe was about believing in yourself and you can do anything you put your mind to, this is about get up and go do it!" says Kelly Flaherty Clark Curator of Animal Training at Sea World "We're hoping that the people who see the show are affected by the fact that as one member of one species on this vast planet we make a difference."
In that it feels more like the Shamu Shows of old where the focus was all on the whales, and education rather than entertainment and spectacle. However, One Ocean takes not only the education and conservation but it mixes the message with a gorgeous set, thrity-five programmable fountains and an original musical score which features three original songs to help evoke the message.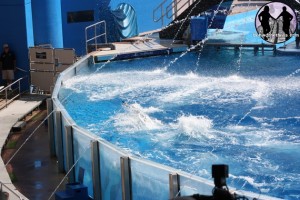 In fact, the fountains are lined up so close that (when combined with Tilikum's massive splashing) that you have absolutely no chance of escaping the "Splash Zone" dry.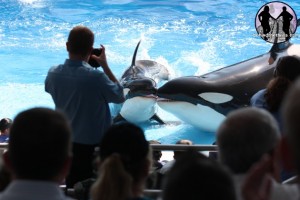 The show is very entertaining, very high energy and features moments of both education (not only about the magnificent whales, but about the world and family) and fun. Some favorites are back from Believe, but used in a new way. No matter what's changed, the one thing always remains the same. Everyone loves Shamu and family.
For more information about One Ocean and Sea World Orlando, including tickets, visit the official website.
Even more One Ocean pictures:
[flickr-gallery mode="photoset" photoset="72157626435604351″]