Seaworld recently announced that One Ocean would be replacing the popular Believe show. One Ocean will be opening at each Seaworld park: Orlando in April, San Diego in May, and San Antonio in June. Today, Seaworld not only announced the official opening date for One Ocean, but they gave us a small glimpse of One Ocean's music and wet suits.
Watch the video from Seaworld below to see what has gone into the creation of One Ocean.
One Ocean will officially open April 22nd, replacing Seaworld's current show Believe, which has run for five years now.
One Ocean will feature spectacular whale behavior like thrilling leaps, and several whales performing at one time. Trainers will interact with whales in new ways, and whales will interact with the show's set, and other whales.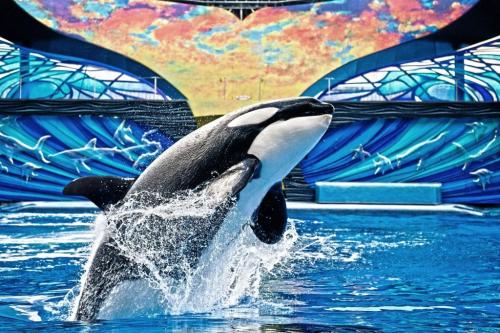 Seaworld is trying to portray that humans and animals are part of the same world and share the same ocean. It's up to everyone to cherish and protect the environment we live in. Seaworld also hopes that the show will inspire guests to act now and to help protect our environment through education. We all have the power to make a difference in the world we live in.
Shamu Stadium will feature special effects, including brightly colored LED lighting, fountains, and stunning underwater imagery.