The park continues to prep the area surrounding Cheetah Hunt for new pavement. In the background, you can also see that part of the wall surrounding the Figure 8 has been taken down.
Remember the water portion of Rhino Ralley? Cheetah Hunt has over taken this part of the ride and it's finally been filled with water. Now the question is, remember that small waterfall you passed by on Rhino Ralley? Wonder if that's still running or if the water would be too close to the track and soak riders.
Here's a view of the plaza outside of Cheetah Hunt. Things are really wrapping up and the area looks great.
The  cable for Skyride is still hanging pretty low and the "arms" that the cabins pass over on the tower is still missing. Crews had a crane hoisted up to the Skyride today and a few guys were up there working. Wonder what's going on with Skyride.
Even more photos of Cheetah Hunt construction:
[flickr-gallery mode="photoset" photoset="72157626745448862″]
Work on the new animal care facility that will be replacing the Rhino habitat has already begun. For some reason or another, one of the construction walls was down today and we were able to get some pretty decent shots of the area. The new animal hospital is scheduled to open sometime in winter 2011. For more information about the new animal care facility, click here.
More photos of the demolition happening:
[flickr-gallery mode="photoset" photoset="72157626745469442″]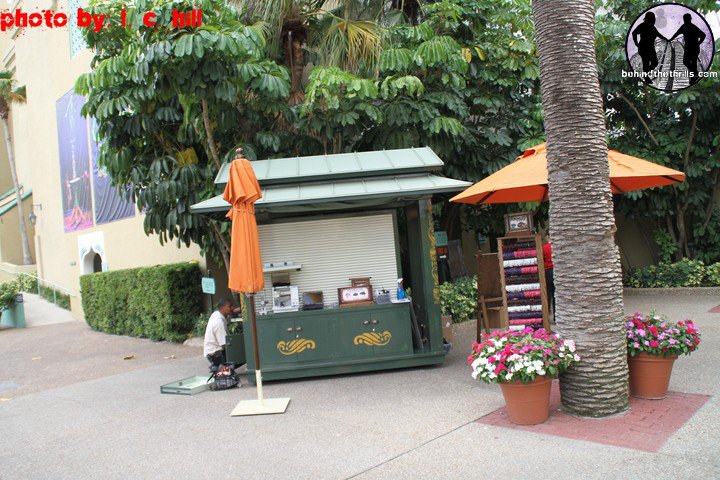 A new stand has appeared over the Cirque Dreams Fantasy that will be selling engravable bracelets and such. Bracelets have appeared, but the stand wasn't open today. More than likely, it will be open later this week (or possibly tomorrow).
[flickr-gallery mode="photoset" photoset="72157626620848363″]
Busch Gardens Tampa has a cute little advark now. He was sleeping today when we saw him in Jambo Junction, but boy is he adorable! Kind of reminds me of Piglet from Winnie the Pooh without a sweater on.