I was kind of heart broken when I saw this sign, but Kasi and Mtani have temporarily left Jambo Junction (they're so cute and I was hoping for even more cute photos). Currently they're both in California where they will appear on the Tonight Show with Jay Leno. The taping will air on Tuesday night, so be sure not to miss them.
With the Serengeti Outpost opening a few months ago, the old check-in spot for some of the tours has been emptied out. If you've done the Endangered Species Tour before, you probably remember stopping here to meet your tour guides and the rest of your group.
Also, work has begun on the new medical facility that is scheduled to open later this year. Last up is Cheetah Hunt.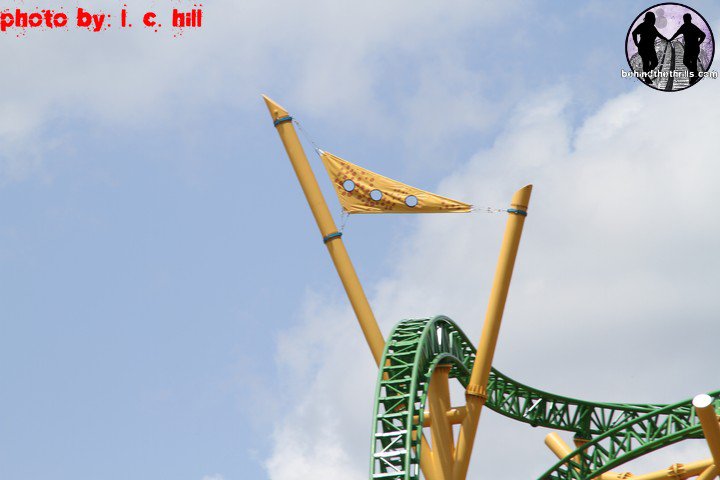 Banners have gone up over the Figure 8. I really like the banner that is just above where the train ascends into the Figure 8.
Judging on the position of the Skyride cabin on the far side of this photo, it almost looks like the cabin is sitting in the Trip Mechanism. If you're not familiar with the terminology, it's the mechanism the team member places the  cabin into, which releases it from the station and onto the cable. Is it possible Skyride has been running over night?
Lots of fence work is happening today. In fact, they've pretty much almost installed a completely new section of fencing and are preparing for another.
Here's even more construction pictures from today.
[flickr-gallery mode="photoset" photoset="72157626561988241″]
For more information about Busch Gardens Tampa, visit their official website, http://buschgardens.com/bgt.