Australian pop star, Cody Simpson, and youtube teen music star, Greyson Chance, both visited Universal Orlando this week. Simpson visited today, while Greyson visited the park yesterday. Check out these photos Universal captured during their visit to the park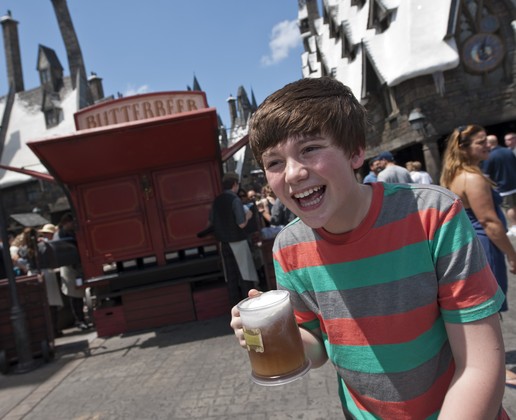 Thirteen-year-old singer and pianist Greyson Chance, whose cover performance of Lady Gaga's "Paparazzi" at his sixth grade music festival caught the eye of millions, stopped to enjoy a frozen Butterbeer at The Wizarding World of Harry Potter while visiting Universal Orlando Resort on May 2, 2011. Hosted by Universal Orlando, Chance and his family and friends also made a trip to Ollivanders wand shop and toured Hogwarts castle at Universal Orlando while in town for a concert performance.
The Simpsons want you! While touring both Universal Orlando Resort theme parks with his family on May 3, 2011, Australian teen singer and pop sensation Cody Simpson met up with cartoon bad boy Bart Simpson at The Simpsons Ride to goof around in front of guests. Cody, who is currently touring the U.S. with fellow teen singer Greyson Chance, has recorded a single with hip hop star Flo Rida and has been compared to teen idol Justin Bieber.
For more information about Universal Orlando, visit their official website.