I was just browsing through the amazing summer movie lineup. It's shaping up to be a pretty cool summer at the movies. Captain America, the last Potter, and Winnie the Pooh? An all new Pooh movie with traditional hand drawn animation is great, but a summer film? I would figure it to be more of a fall or beginning of the year film. But the real kicker is what it's going up against. Winnie the Pooh is opening July 15th, the same day as Harry Potter and the Deathly Hallows part 2. The FINAL Harry Potter film. That is either counting way too much on the little kid crowd, hoping that Potter is sold out and they opt out for Pooh, or pulling a Fantasyland and thinking that the power of Disney will overcome the magic of Potter. Greater minds than mine have made this decision, though it doesn't take a Disney fan or movie mogul to figure out that Potter is going to walk right through that pile of Pooh.
Shall we then?
My theme park news brings all the boys to the yard…

Disney
Let's kick things off with some Disney news. Two men are accused of selling more than $2 million dollars in fake Disney pins made from China. They would turn around and sell these pins on Ebay as genuine articles. But where are the real pins made? Surely Disney wouldn't spend the big bucks to have them made in the U.S.A? Buyer beware.
Aulani resort in Hawaii is going to hire 800 people to work at the resort. Click here for more info.
This seems a little shady and kind of slimy to me, but two days after Osama Bin Laden was killed, Disney Trademarked "Seal Team 6" and the logo for toys, games and movies. I guess that's the american way, but the government doesn't seem all that concerned as they never refer to it as "Seal Team 6". More here.
Over the weekend, Pixar celebrated it's 25th anniversary at EPCOT. Part of that was to reveal the logo for the prequel to the Monsters Inc. Movie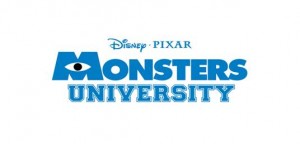 SeaWorld
Sea World Parks and Entertainment has awarded ten groups with $10,000 dollars to help their organization in the annual Environmental Excellence Awards. Different youth driven groups have been nominated every year since 1993. Full list of winners.
Southwest Airlines and Sea World have partnered to give away "40 trips in 40 days". Details here.
Other
Universal Orlando has announced that attendance has SOARED for the first three months this year 68% over last year, and an astonishing 45.8 million in profit. According to Orlando Sentinel, they reported a loss of 36.4 million last year in the same time frame. Bill Davis said that they were "very happy" as he bowed in worship to the giant J.K. Rowling shrine. He couldn't stay too long for comments as they were scheduled to sacrifice a Disney Imagineer to appease Rowling in hopes for another series of Potter books to make rides from….(for all you fans of Disney, Imagineers, Universal, J.K. Rowling, and Harry Potter that last statement about Bill Davis and Sacrifices was a joke. Bill Davis is most likely a brilliant business man and all around great guy. Kidding people..relax)
Bon Temps Theme Park in Louisiana has huge plans of 3,000 employees on 400 acres. The plans are huge, and hope to include a huge entertainment complex, an RV park and hotels..as well as a wildly themed park as well with tons of new rides and at least two new coasters. Count me in…more details here.
Aint It Cool had the new Muppets poster over the weekend. That's right, a new Muppets movie. God loves me again.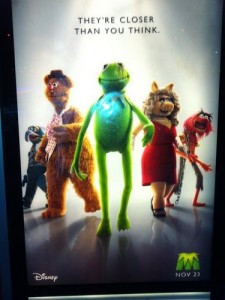 Ride of the Day
It was almost two years ago when it made it's debut for soft openings. Those who saw it were blown away by the immersiveness not only of the ride itself, but also the world in which it created. This ride captured the allure of the sea, and gave a sense of wonder to an other wise soul-less machine. This makes Manta at Sea World Orlando your Ride of the Day.