Construction is reaching a point at Walt Disney World that major changes seem to be happening every day. We are seeing more updates to Fantasyland, and work on Art of Animation is going on at a break neck pace.

First up we take a look at an all new piece of concept art from the Disney Parks Blog
As you can see, it's pretty similar to what we've seen before. A few minor changes such as the absence of the giant elephant fountain, but overall a pretty unchanged landscape. The biggest changes are the addition of the Casey Jr. area, which we now no to be a water play area near what will be the remodeled train station.
Sure, that's what it will look like, but what does it look like now?


Not a huge change. Meanwhile over in the rest of Fantasyland, rock work continues and is now actually starting to look like rock. Details in the rocks are starting to emerge, and even a hole.


The old skyway station is also getting demolished to make room for bathrooms


Even more Fantasyland construction:
[flickr-gallery mode="photoset" photoset="72157626956672338″]
Over at Art of Animation work also progresses


Paint is getting put on the outside as even more work is being done.


More Art of Animation
[flickr-gallery mode="photoset" photoset="72157626832380287″]
And finally a random look at the other parks.
Construction walls are up around Yak and Yeti.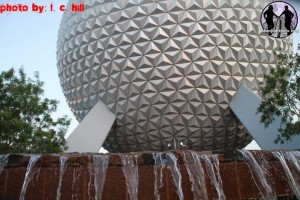 More random Disney goodness
[flickr-gallery mode="photoset" photoset="72157626956809154″]
For more information, including tickets visit the official Disney website.