Nine different Harry Potter websites, including Muggle Net, Leaky Cauldron, and HP ANA were all given access to JK Rowling's secret street view with a coordinate. At each coordinate, it revealed a letter. After all ten hints were released, we were left with: PotterMore.
JK's new project now even has it's own website, pottermore.com, and Twitter account, @pottermore, so be sure to follow along with the fun. Of course we'll be keeping you updated here as well.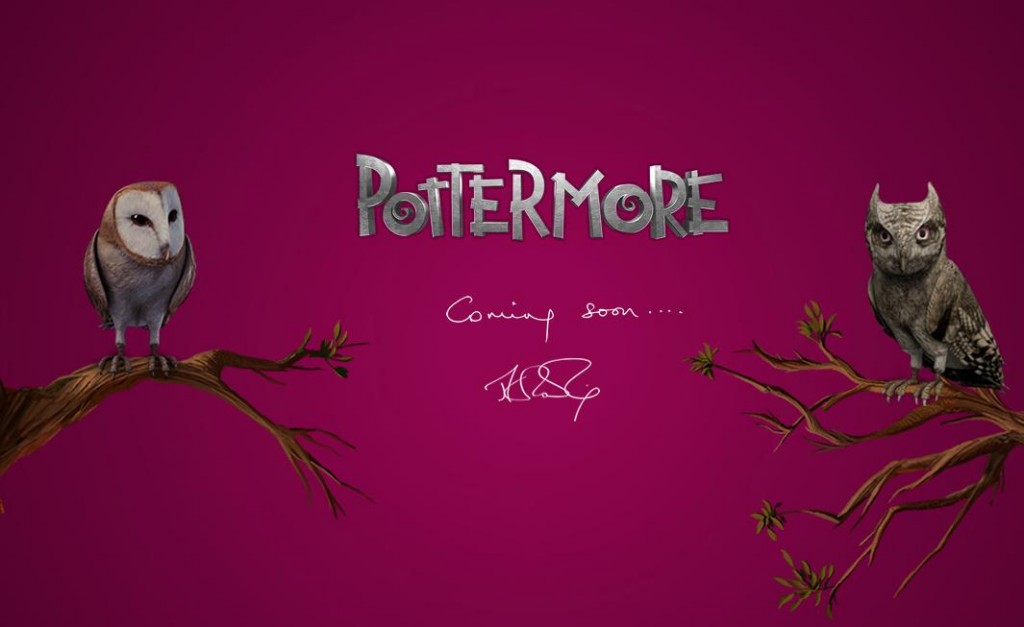 Upon visiting pottermore.com, you'll see what's pictured above. Nothing but a teaser for now. However, if you click either owl on the left or right, you'll be redirected to a YouTube page for the announcement.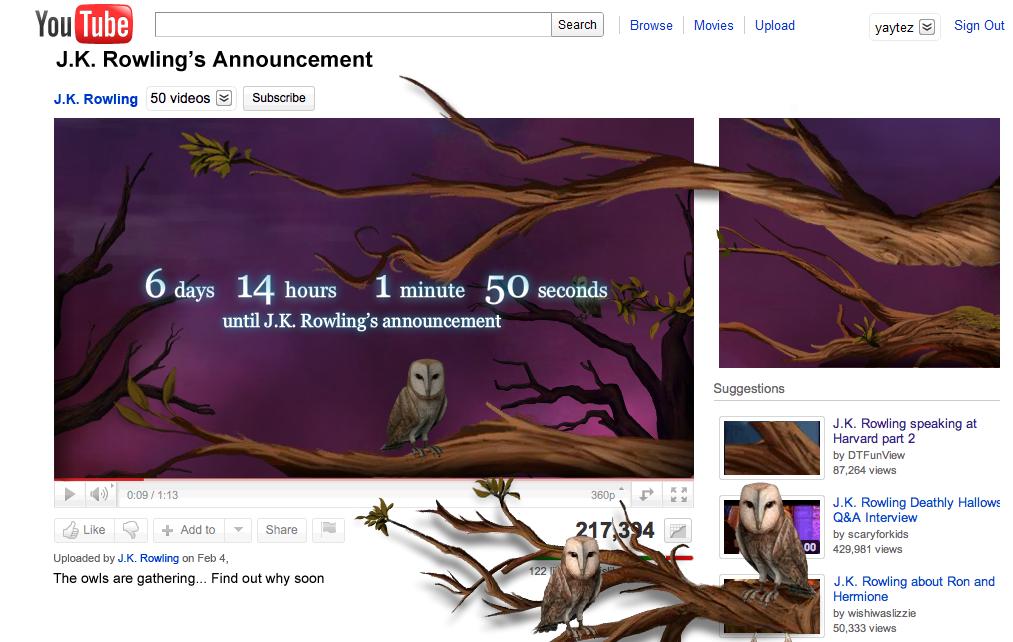 It's not even really a YouTube page. You cannot embed the countdown and you can't pause the video. What really gives it away is multiple owls sitting on tree branches coming out of video thumbnails. If you want to keep up with the countdown, just visit the page shown above by clicking here. We'll know what's going on with PotterMore in about six days.
Unfortunately, the countdown isn't entirely accurate. I took the screen shot above and around 10 minutes later, I refreshed the page and it had added almost three minutes onto the countdown.
According to hpana.com, "This editor has seen a sneak preview of Pottermore and it is breathtaking in scope, detail and sheer beauty."
The Wizarding World of Harry Potter at Universal Orlando has been very successful so far. Attendance has been up for Universal since it's opening. So, with the completion of all seven books and all eight movies, is it possible we're going to see another book series or a future expansion announced for the Wizarding World?
The expansion has been rumored over and over again, but so far it's only held true to be a rumor and nothing but. At the end of Harry Potter and the Deathly Hallows, there's a short clip of the future with all the familiar characters who have grown up and had their own children who are now venturing off to Hogwarts. Could we see that continued? Or maybe… The adventures of Harry Potter after the big battle? We've even heard it could be the long rumored Harry Potter encyclopedia.
Stay tuned for details.