For the past three days I've felt like Kevin Flynn from Tron. Trapped in a world of my own making, doing things I only dreamt of. Seeing things for the first time that have been there all along. In his case it was an amazing computer utopia, a world built like no other, able to solve all of the world's problems. In my case it was my living room in my underwear watching the final two seasons of LOST. Hey, better late than never. The only earth changing thing I discovered is just how much beer my belly button can hold….and that the writers of LOST thought that going back and forth and never quite showing the smoke monster made for riveting television. Yeah, it kind of doesn't.
Beware the awesome theme park news of the smoke monster!

Disney
So my theme park news is awesome..but my non theme park news is more….awesome…er..
Disney has released the first teaser trailer for next summer's Brave. This looks like it has the spirit and feel of the original Pixar, as the latest editions have been sequels. Not that I have anything against sequels, but when your first film doesn't do well…merchandising is not a reason to do a sequel…at least from my standpoint. But Brave is an altogether different film. It looks to capture imaginations and tell new stories again.

Speaking of Pixar, Tom Hanks was in the UK on the BBC's Breakfast Show when he let something slip. Toy Story 4 is happening. I love the gang, I really do. But part 3 wrapped things up so nicely and had the toys dealing with their lots in life, as it were, so well that I really don't feel it's needed. It's wanted by no one but Disney…though I'm sure a few million rabid fans will disagree with me. Ugh…is nothing sacred?
Mark your calendars for August 23rd as things go Green. Disney will release the Muppets Green Album. It will feature songs from today's biggest bands, performing songs from the movies and the show. More details. In case you haven't heard, The Muppets hits theaters this Thanksgiving.
Legoland Florida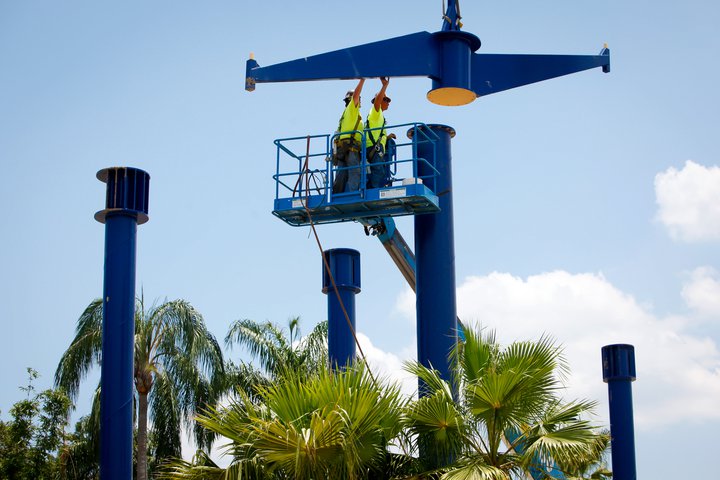 Legoland released a photo today of supports going up for their Lego Technic Test Track Coaster.
Universal
Entries are now being accepted for the 2011 Eyegore awards. The awards have been a feature of opening night at Halloween Horror Nights at Universal Hollywood for the past few years. It gives aspiring filmmakers a chance to compete for $1,000 and a premiere on "Chiller" and Syfy.com. This years awards will include director Eli Roth as one the guest judges. More details
Other
Cedar Point adds Erie Cruises to it's entertainment lineup, which takes guests on a sight seeing cruise of lake Erie. The tour leaves from Cedar Point Marina and runs from noon to 9p.m. More information
Two Merlin attractions will come to Tokyo later this year and the first part of next year as Merlin takes an "aggressive growth plan". The first, a Madame Tussaud's will open this year, and the second a new Legoland Discovery Center will open next year. More information
Gandalf the Grey makes an appearance of the latest cover of Empire Magazine. The Hobbit will hit theaters next year, and this is the first good look at Sir Ian reprising his role as the wizard.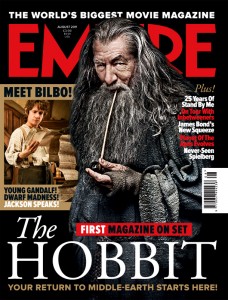 Finally, something every coaster fan needs, tips to ride by. Patrick Warburton (most know from Family Guy, Emperor's New Groove, and the Soarin Queue) gives some of the best coaster tips ever

Ride of the Day
When I first spied this classic wooden coaster, the first thought in my head was pain. I was wrong. To this day it still stands as one of the best wooden coasters in my book, and several other people's books as well. The first to use Millenium Flyer Trains, and the first to sound like James Bond Villain, Thunderhead at Dollywood is your ride of the day.