A few weeks ago, Star Tours: The Adventure Continues made it's grand debut at Disney's Hollywood Studios here in sunny, Florida. Over the weekend, Disneyland opened the Little Mermaid Ride, as well as Star Tours and announced what's coming next not only for Disneyland, but what's coming for the Aulani Resort in Hawaii as well as a few of the cruise ships.
California:
Cars Land (Disney California Adventure) for 2012
Luigi's Flying Tires – According to the park, Luigi's Flying Tires will be very similar to a past attraction that was replaced by Space Mountain. If anyone remembers the Flying Saucers, you'll have a pretty good idea of this ride.
Master's Junkyard Jamboree –  Spinning tractor ride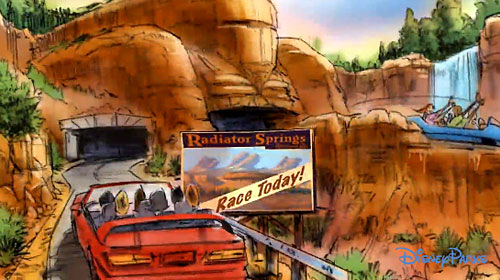 Radiator Springs Racers – Using the same system as we've got at Epcot's Test Track here in Florida will be Radiator Springs Racers. The ride will cover most of Cars Land, taking up 12 acres of the area. Check out this video below of early testing of a car prototype:
New Entrance (Disney California Adventure) for 2012
The park will also be building a new entrance for the park. The new entrance will take guests to Buena Vista Street from the 1920's when Walt Disney himself first set foot in LA.
Hawaii
Aulani, a Disney Resort & Spa for August 29, 2011
An official date has been announced for Aulani, which is located in Ko Olina, Hawaii. For those traveling to Hawaii this summer, phase one will be opening on August 29th. Visit the official website for more information.
Cruises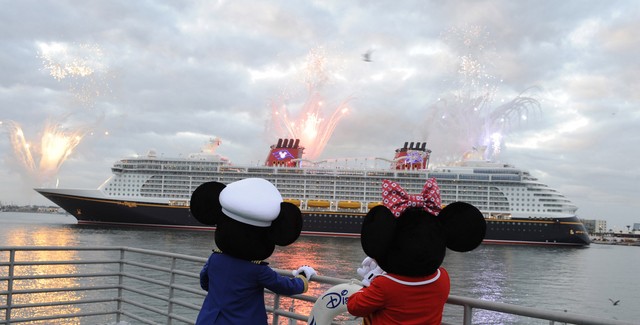 Many different ships will be adding new routes, destinations, and more for 2012. Here's a quick breakdown:
Disney Cruise Line:
In 2012, Disney Cruise Line is adding new destinations along the west coast.
Disney Wonder:
New 15 night voyage from Hawaii to Los Angeles
Added west coast cruises: Los Angeles, San Francisco, Hilo, Kahului (Maui), Honolulu, Mexico, and more.
Disney Magic:
Total of 12 seven night cruises
Destinations: Port of Galveston TX, West Caribbean, Grand Cayman, Caribbean/Bahamas, and New York to Bahamas and the East Coast.
Disney Fantasy:
Sets sail March 31, 2012 from Port Canaveral in Florida
Will offer innovative features found on the Disney Dream
AquaDuck – On ship water coaster
New elements that will give it a unique identity