Hawaiian Falls Roanoke has opened it's gates to park guests touting the biggest AquaPlay attraction yet. An old saying says "Everything is bigger in Texas" and that holds true with this new play area inside the Texas waterpark.
Built by WhiteWater West, the AquaPlay has slides, interactive play features, and 360 degree theming. They can even come with those giant tipping buckets that dump hundreds of gallons of water every so often. Hawaiian Falls Roanoke does have a giant tipping bucket (and it's a pineapple)!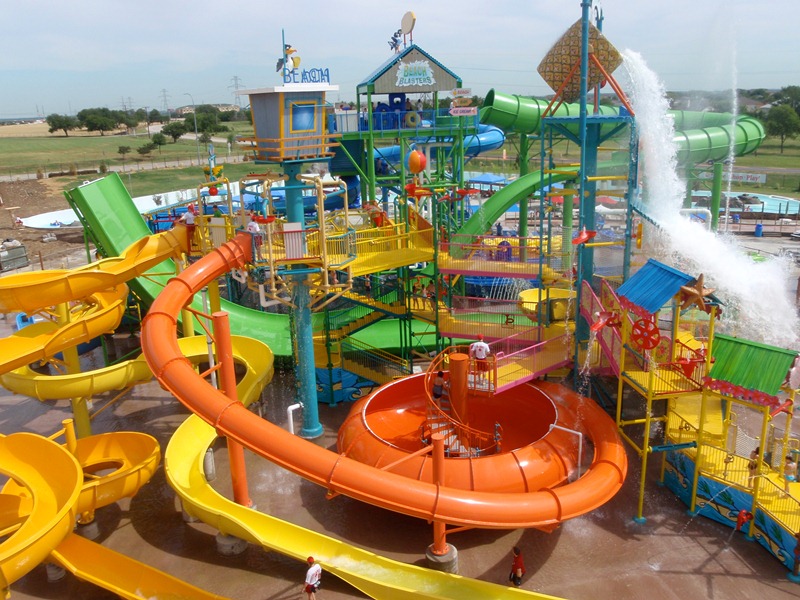 "Hawaiian Falls Roanoke's AquaPlay Giant RainFortressis the culmination of what WhiteWater is all about…innovation," reinforces Geoff Chutter, CEO of WhiteWater. "WhiteWater has a decade-long relationship with Hawaiian Falls Waterparks and we're proud to be the company they rely on to bring them the most innovative attractions in the industry".
Though it's never been done before, this play structure has 20 exciting slides including a Boomerang, a three lane mat-racer, a Superbowl, and multiple body slides. It also has two different tipping buckets, one that dumps 500 gallons of water, and another that dumps 1,000.
Interactive elements include water guns, spray jets, and geysers.