Halloween is just over a week away, and while Universal Orlando still has Halloween Horror Nights bleeding guests through the night Islands of Adventure has already began putting up their Christmas decorations. Could the park be getting the jump on the holiday season, or will something big be coming to the park for this year's Christmas time events?
We also take a look at construction throughout the park as well as the latest with the mini-golf construction.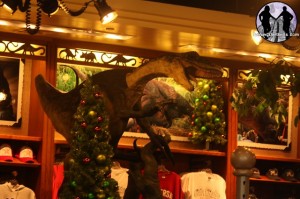 Christmas trees have gone up all over the park in the various gift shops and restaurants. While parks putting up Christmas decorations early is nothing new, this year it seems as if the park is getting a huge leap on it by doing it right before Halloween. While nothing really new has been put out…yet…it is earlier than last year (which went up just before Thanksgiving) leading us to believe that perhaps something bigger IS coming to the park. Traditionally, Islands is home to strictly Grinchmas in the Seuss Landing section of the park. Universal Studios is usually the park that gets all the love with the addition of new holiday shows, the Macy's Parade and concerts. The park has already announced that they will be bringing back Mannheim Steamroller, as well as a slew of holiday shows, read all about that here. It could be very likely that the park would like to keep people at Islands a little bit longer to spend tons more money on Harry Potter, but with the crowds and all the holiday festivities happening next door, the park is usually deserted by late afternoon. Maybe something will come of this, stay tuned.
[flickr-gallery mode="photoset" photoset="72157627838943457″]
Speaking of Harry Potter, it seems that the pathway that will run along the castle is nearly complete.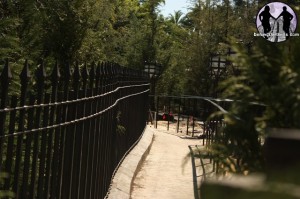 It is said to be a bypass line for the lockers. If you're waiting for the lockers you'll go the old way, if you do not have bags you go this new way which will put you right into the greenhouse, or so we've been told.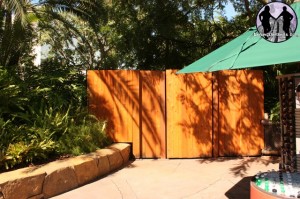 The old fence that marked the end of the Wizarding World has been pushed into Jurassic Park and has taken up the old smoking area of Jurassic Park.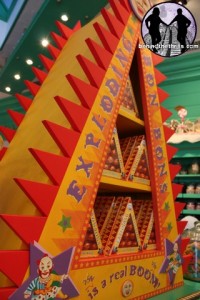 Back to the Wizarding World, Exploding Bon Bons are the latest confectionery delight which boasts orange and pineapple flavors. No word on whether or not they actually explode.
[flickr-gallery mode="photoset" photoset="72157627963505418″]
The Hollywood Drive In Mini Golf is set to open early 2012 and it's really starting to take shape. It's going from a huge amount of dirt and pipes to really taking a shape. One side is going to be set to monsters, the other. to Sci-Fi If that wasn't cool enough, the set pieces are piecing together.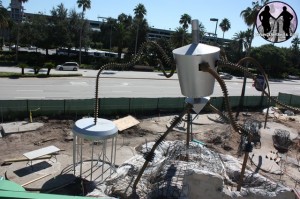 A giant friggin robot! Seriously! Not just a giant robot, but a multi-armed giant robot.


Over on the other side is some kind of giant three eyed monster beginning to take shape. Huge teeth, and a tail are coming together as meshwork has begun and rock work should be next.
[flickr-gallery mode="photoset" photoset="72157627963486224″]
For more information, or to plan your trip, visit the official Universal Orlando website.