Cool temperatures are setting in everywhere (including here in Florida), and that means one thing: theme parks are wrapping up all the fun and closing up their doors until spring of next year. Cedar Point is no exception to this rule.
This coming weekend is the final weekend of operation for the park and the park's annual Halloween event, HalloWeekends.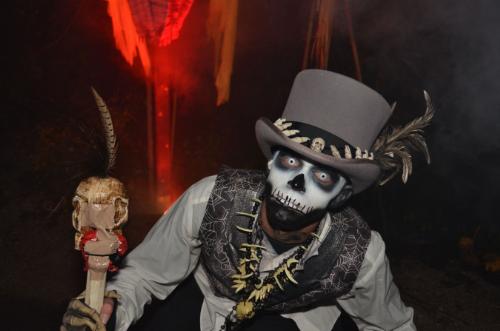 If you'll be in the area, be sure to visit Cedar Point to scream your head off and ride the rides for one last time in 2011.
HalloWeekends has more haunted attractions than ever before with the additions of two new "fright zones", "Blood on the Bayou" and "Screamworks". The park combines it's assortment of rides along with dozens of Halloween attractions for HalloWeekends.
Cedar Point will be open on Friday (6pm-midnight), Saturday (noon-midnight), and Sunday (noon-9pm).
Cedar Point is offering great deals to visit the park. October 30th is the final day for the park's "Climbing to a million" contest, where they are aiming to reach 1 million fans on Facebook. New and old fans alike can print a special coupon (and enter to win tickets and more) from Facebook and redeem it when purchasing tickets and save $10 (click here to like them). Cedar Point is also offering great deals on season passes for 2012 through the end of this weekend. Click here to buy your 2012 pass.
For more information about Cedar Point, visit http://cedarpoint.com.