Before the park officially opened to guests on October 15th, Legoland Florida held a special event for media. During the event, we not only witnessed the placing of the "golden brick" and the final lego for the park, but we also learned a lot about what might be coming in the future to Legoland Florida.
Legoland Florida is composed of 50 million Legos (20 million in Miniland USA alone and the rest scattered through out the park). Phew, that's a lot of Legos! However, Legoland Florida was not yet complete when media arrived.. not until the final brick was put into place.
httpvh://www.youtube.com/watch?v=rUcgA5tx-FY
Kjled Kirk Kristinsen, the Grandson of the man who created the Lego, presented the final brick: the golden brick. This was quite a special moment for the park as Adrian Jones, General Manager, placed the final brick.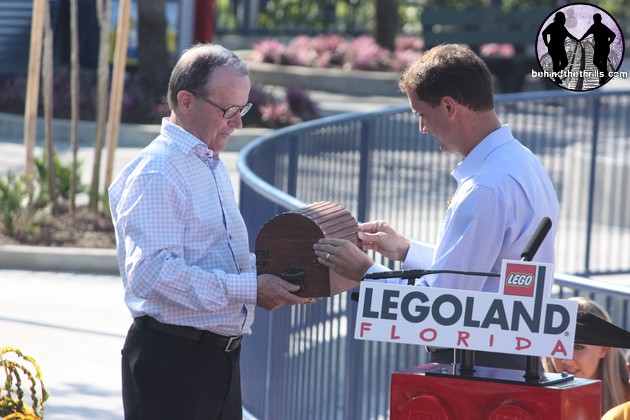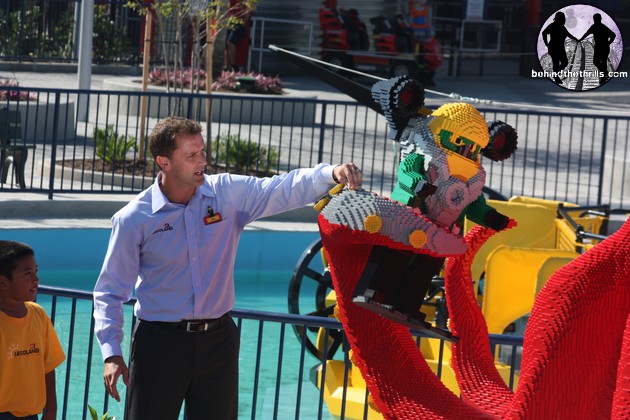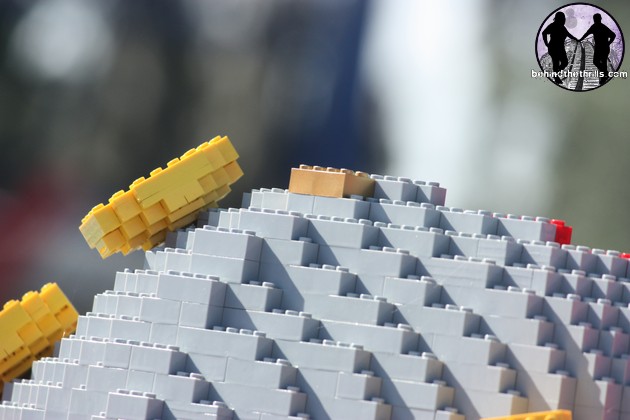 While visiting Legoland Florida, you will still be able to find this brick as it has made Legoland Florida it's permanent home. You can find it in the Lego Technic section of the park on the red octapus near "AQUAZONE Wave Racers" ride.
[flickr-gallery mode="photoset" photoset="72157627925859046″]
Although the park just opened, Legoland is already on the road to success with future expansions already in the works along with an upcoming seasonal event for this year. It seems that even though Legoland just opened, the park is already doing very well and is ready to take things a step further with expansions. The next few years are probably going to be very busy for Legoland!
Nick Varney, CEO of Merlin Entertainment, announced to a large group of media that the park has plans to open a water park just next door to Legoland that will take the place of the existing water park. No official details on rides, attractions, or what changes will occur within the existing waterpark have been announced. The waterpark is expected to open in May 2012.
Legoland Florida will kick off it's first seasonal event this winter to celebrate Christmas. No official details about the event have been released yet except for the dates. It's not listed on the website yet, but I happened to notice dates for it was listed on the show guide I grabbed heading into Legoland on opening day.
While this is all exciting news, we know that Legoland is already looking into the near future. Dates have not been announced for an on-site hotel at Legoland, but one will be opening "very soon". It has also been hinted at that Legoland will also be expanding and adding new attractions in the years to come. Nothing has been confirmed by the park yet, but it seems that Legoland still has a lot of room to work with.
As they would say in Danish… Leg Godt (play well)! For more information about Legoland Florida, visit http://florida.legoland.com.