Miniland may sound small, but the area is quite the opposite. Legoland Florida has a total of 50 million Lego bricks at the park, and 20 million of those reside in Miniland USA.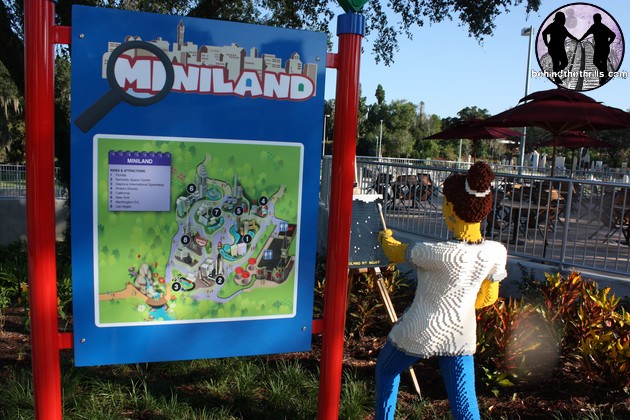 Legoland Florida took many popular cities and landmarks from around the United States and made lego replicas of them for Miniland USA. Some of the replicas include the Stratosphere, the White House, New York City, Las Vegas, and an entire section dedicated just to Florida. The Florida section of Miniland is home to only Legoland Florida.
Miniland is great for kids and adults alike. The area is full of tiny details and interactive elements. As you walk through the area, you may notice buttons located around the sides of the displays. Pressing these buttons will activate some sort of interactive feature.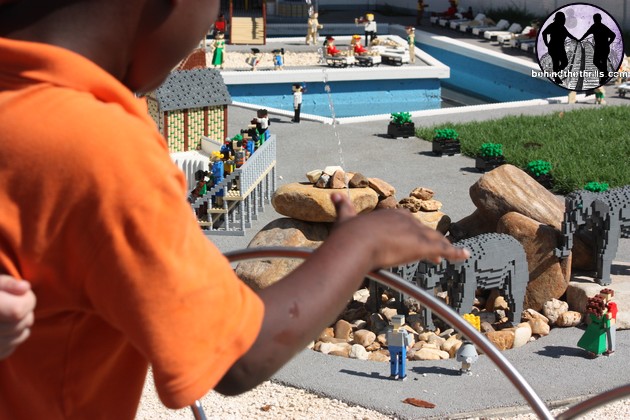 Some of the ones we found activated a marching band in front of the white house, a band that plays music, an elephant that will squirt nearby guests, and battling ships. Tiny details are great for the adults, however. I could literally spend hours walking around Miniland taking pictures and taking in the sights of what the Lego model builders have created.
[flickr-gallery mode="photoset" photoset="72157627802211233″]
Despite the name, Miniland USA isn't truly "mini". It offers quite a bit to kids and adults alike, but the size of the models are what makes it "mini".
httpvh://www.youtube.com/watch?v=rMn-xgpi3XU
For more information about Legoland Florida, visit http://legoland.com.