Walt Disney World celebrated their 40th anniversary yesterday at the Magic Kingdom. It was October 1, 1971 when Walt Disney World, a visionary of Watl Disney himself, officially opened it's gates to guests. Since it's grand opening, it has made millions of people smile and millions of memories for families to take home and cherish.
Although Walt did not live to see the grand opening of Walt Disney World, his legacy still lives on through his dreams. Because Walt did not live to see the Magic Kingdom open, his brother Roy Disney (who has also passed away) presented the park.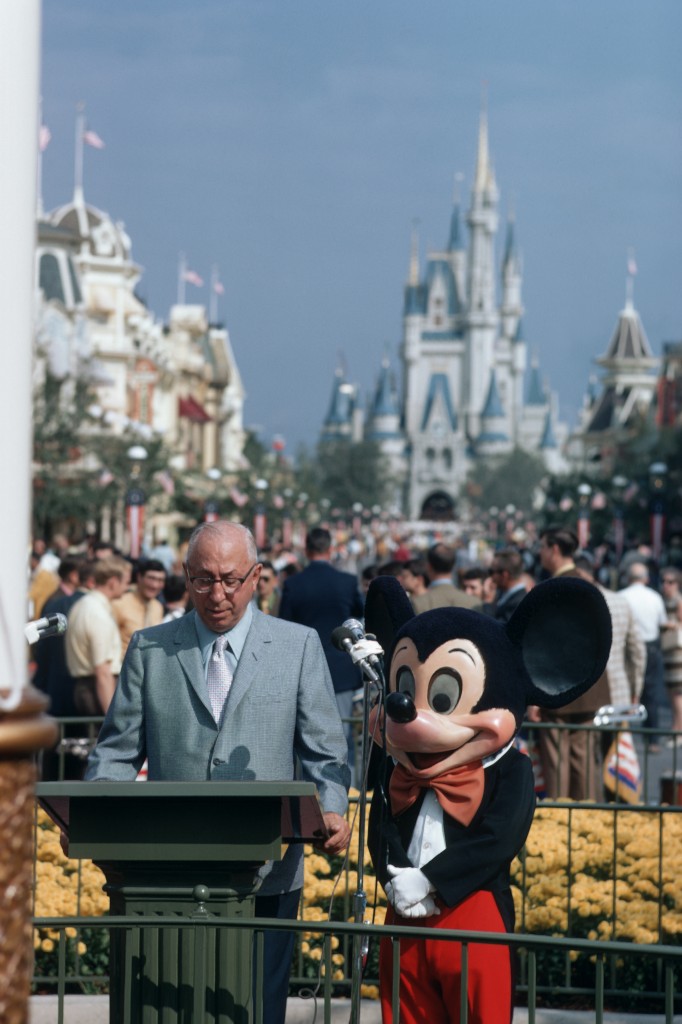 "We've grown by leaps and bounds since then," Walt Disney World President Meg Crofton told guests assembled in front of the Castle Saturday. "But the fact remains that this place, as it appeared on October 1, 1971 was the last great vision of one of the world's greatest dreamers."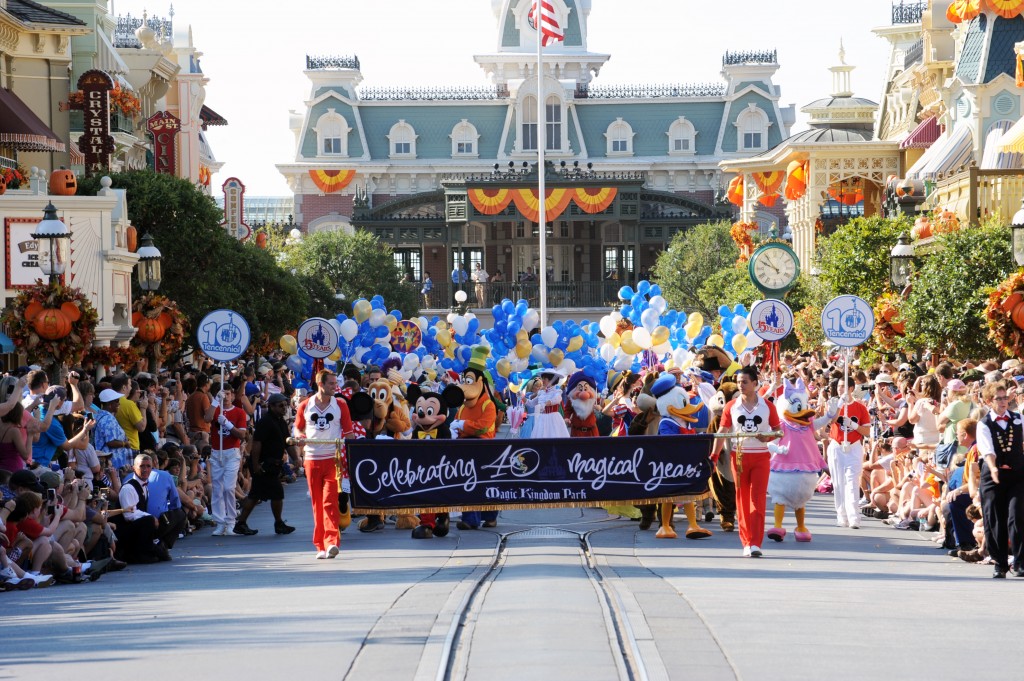 Yesterday's 40 year celebration included a special presentation in front of Cinderella's Castle , singing "When You Wish Upon a Star", a special "burst" of Fireworks, and a special 40th anniversary parade.
[flickr-gallery mode="photoset" photoset="72157627680142345″]
Cast members who have been employed at Disney World since 1971 also gathered for a photo in front of Cinderella's Castle.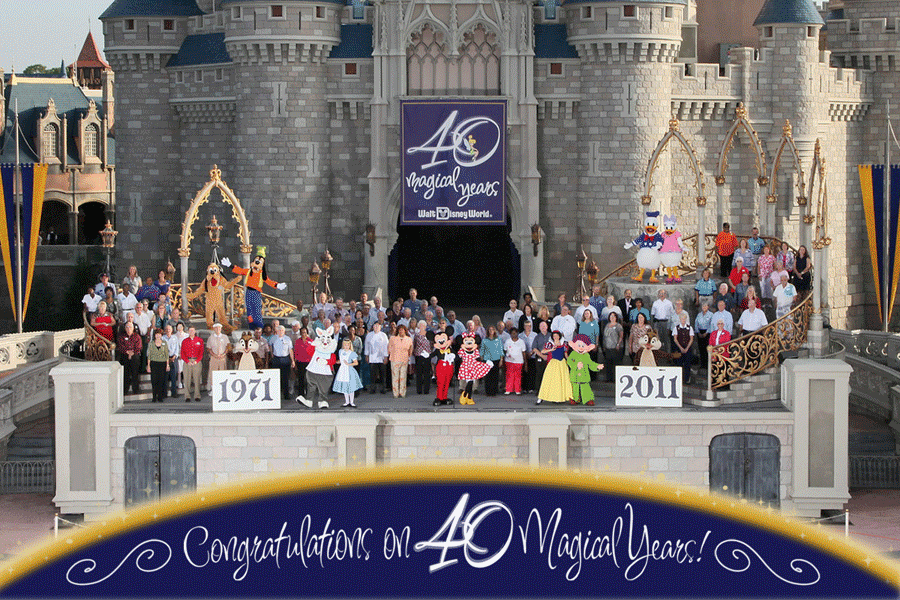 Since Walt Disney sat down and announced "Project Florida", Disney has come a long way. Disney has become a family destination for families around the globe. Walt Disney World now incorporates four theme parks, two water parks, and several on-site hotels for visitors. WDW has made millions smile and made millions of memories for families alike to cherish.
httpvh://www.youtube.com/watch?v=P3kYPNSHaqY