Tampa area schools celebrated National Education week by playing part in the Great American Teach-In. The Teach-In allows professionals from all different job classifications and walks of life to come in and talk about their careers. It's a chance for parents and members of the community to help educate students about life and jobs after school.
Several Tampa area schools were extremely lucky to talk to Busch Gardens Tampa keepers who brought along a couple of their famous friends. Kasi and Mtani, the adorable duo that helps to make Cheetah Hunt and Cheetah Run a huge success.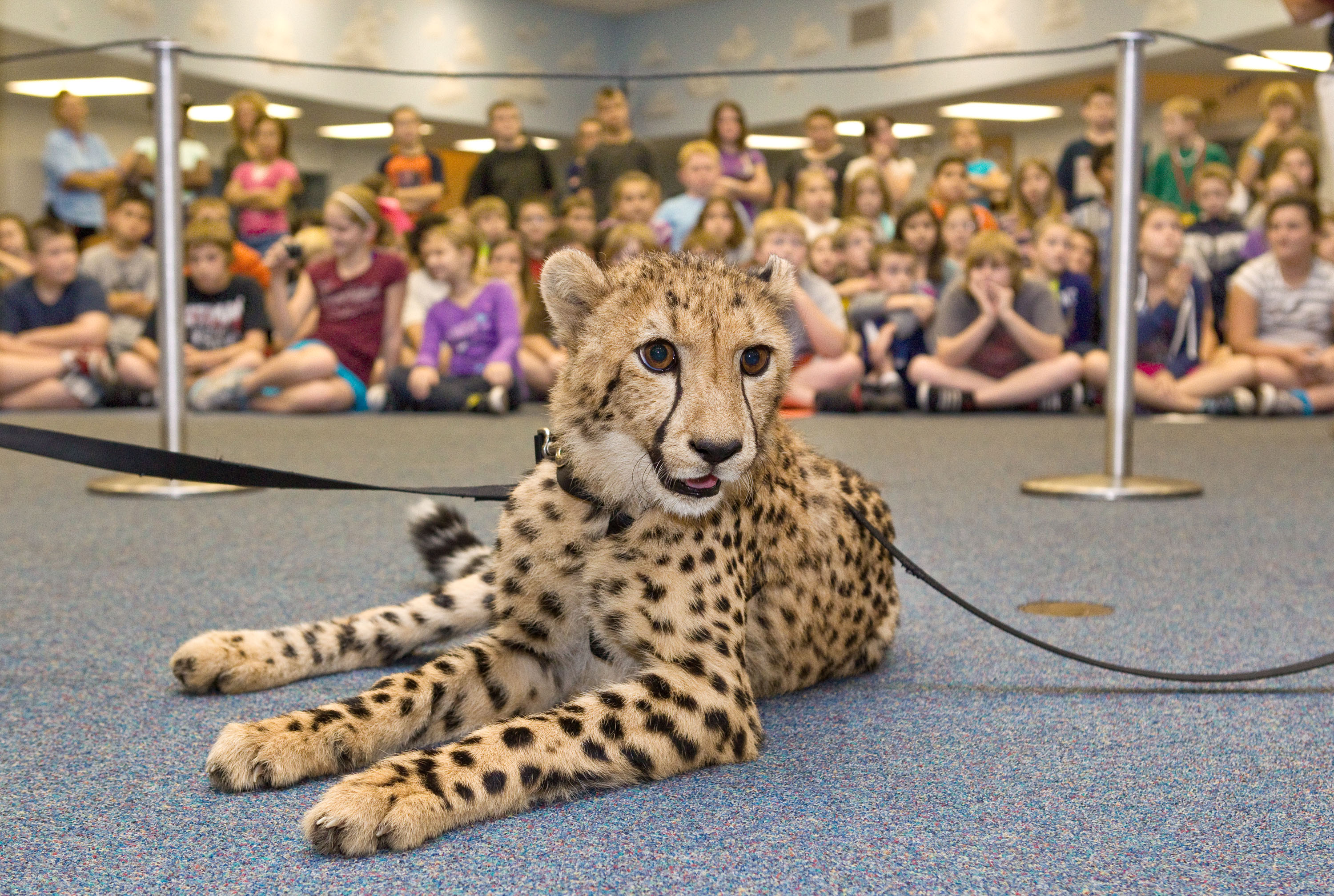 Busch Gardens' cheetah cub Kasi and his puppy pal Mtani helped their keepers connect with kids about cheetah conservation and wildlife preservation during a series of classroom visits on Thursday, Nov. 17, during The Great American Teach-In. Busch Gardens Tampa Bay's famous cheetah/puppy duo teach-In tour included stops at Heritage Elementary in New Tampa, Wilson Middle School in South Tampa, Quail Hollow Elementary in Wesley Chapel (pictured) and Schwarzkopf Elementary in Lutz.
For more information about Busch Gardens Tampa, including some of the educational programs, visit the official Busch Gardens Tampa website.