This weekend marks the beginning of the holiday season..at Busch Gardens Tampa. The park will feature their Ice Show in an all new area, Christmas decorations and of course Santa himself! The park will also feature a huge New Year's Eve celebration, and much more.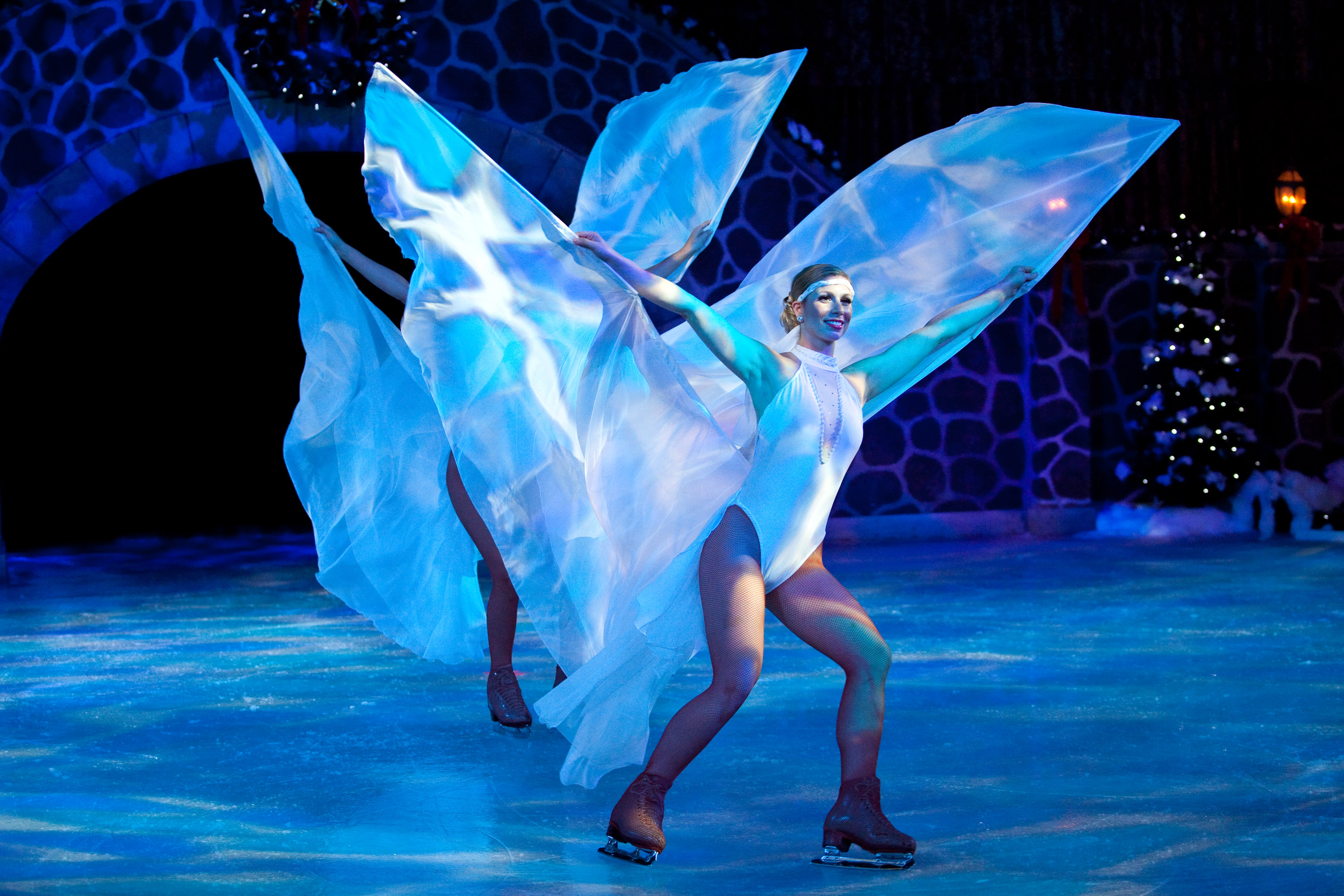 From Busch Gardens Tampa:
–BuschGardensTampaBaycelebrates the spirit of the season with the return of several holiday classics, then rings in the New Year with special entertainment and spectacular fireworks.

From Nov. 19 to Jan. 1, there's a festive chill in the air when Busch Gardens presents Christmas on Ice, a limited-engagement ice-skating show bringing a graceful winter wonderland to life. NEW for 2011, this guest favorite is moving to the park's Moroccan Palace, which will soon be the home of the all-new Iceploration, opening 2-2-12.

The Marrakesh Theater decks the halls with Christmas from the Heart, featuring inspiring holiday gospel and spiritual songs performed by a live choir. In Desert Grill, join a Christmas Celebration, the musical extravaganza featuring seasonal songs, tap-dancing toy soldiers and fun for the whole family!

Join Santa and his merry elves for breakfast at Desert Grill from 8:30 to 10:30 a.m. Saturdays, Dec. 3 and 10. Enjoy exciting and unforgettable photo opportunities with Santa and his holiday elves, followed by a fabulous performance of our traditional family favorite Christmas Celebration. Prices are $18 for adults and $12 for children. Each adult ticket purchase includes a FREE commemorative family photo.

The rest of the park is transformed into a holiday wonderland featuring a cappella carols by the Men of Note, spectacular poinsettias, festive decorations and classic music.

 

Then, count down to 2012 with the biggest bash this side of midnight. Busch Gardens gives the new year a wild welcome with the band None Other playing popular party hits all evening long in Gwazi Park, followed by fireworks at midnight for the ultimate New Year's Eve Celebration on the 31st.