It's the most wonderful time of the year, and it's coming fast! A favorite of mine as a kid was the Advent Calendar. For those who are unfamiliar with the concept, Advent Calendars counted down the days until Christmas with fun little calendars. Usually hidden behind the numbers of the calendar were little toys or candy. Little gifts to have fun with before Christmas Day. With that in mind I present to you my calendar full of Christmas Joy. Every day we will knock another down the peg and share a bit of Christmas joy either in the form of a film, a theme park celebration or a special event or show. We will showcase something new and fun every day until Christmas! So get ready to unwrap and share some holiday cheer!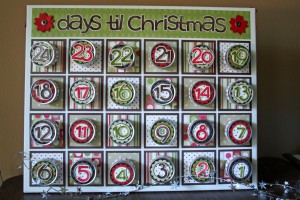 24 days til Christmas-The Love Doctors Charities
This is the first and only Christmas time Charity that I will write about. This one is very special to me, because it looked at a time like I was going to have to use it. The Love Doctors are a group of radio talk show hosts on 94.3 WZZR out of West Palm Beach, Florida. They bring a brand of humor and talk that is unlike anything else on the radio. They invite listeners to call up and talk about "whatever's on your mind". It can be crude, it can be stupid, but it's all real and all about making your day go faster.
Since 1993 the Love Doctors have been providing toys and gifts to under privileged children in South Florida by calling on their listeners to give what they can. The Doc's pride themselves in the fact that the charity is a "working man's charity" raising money five and ten bucks at a time. Every year the Love Doctors go on huge marathons of shows in the hopes of raising money for the holidays. The shows have been as many as 36 hours at once, to as little as two twelve hour shows. The charity is a complete non profit, and helps kids all year round. However, Christmas is the time they shine.
Right now the Love Docs are conducting their 18th annual toy drive marathon. They do things such as Ebay auctions of interesting items, and every year they come up with a raffle with a really huge prize. This year is no different as they are doing a "Cold and Gold" raffle in which you can win $15,000 dollars and a gold coin from the 1800's. Tickets are just $10 dollars a piece and can be purchased online. You don't have to be a local resident to win, hell you don't even have to be a listener. Just know that all money donated goes to helping the children of South Florida have a better Christmas.
For more information, or to purchase raffle tickets, visit the official Love Doctors Charities website.