The Sea of Trees was brand new last year at Seaworld for their annual Christmas celebration. Compared to previous years at the park, the Sea of Trees was a big and brilliant addition to the park. The trees can pretty much be seen from anywhere in the park that's close to the lagoon. Although the trees are lit all night long, several times through out the night, they dance to music for a show.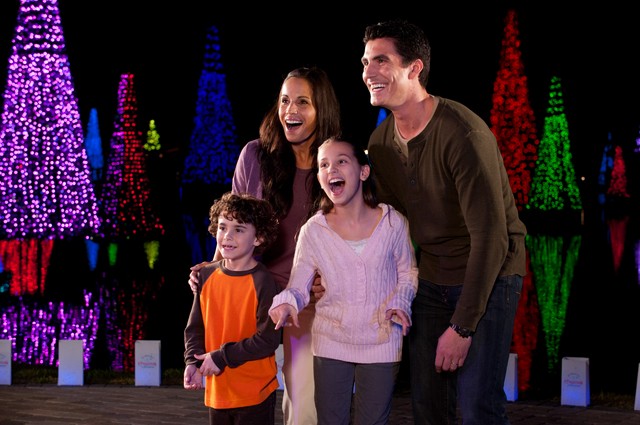 According to Ricky from Inside the Magic, the Sea of Trees reminded him of World of Color at Disney's California Adventure. Even without the show going on, the trees are quite beautiful as they reflect their brilliant LEDs off the surface of the lake.
But how does Seaworld pull something like this off? It takes a lot of time and planning, plus some other stuff. Seaworld shared through several videos what goes into the making of this wonderful show.
httpvh://www.youtube.com/watch?v=5dnFeb_yVXQ
httpvh://www.youtube.com/watch?v=qTSjBfMOMi4
httpvh://www.youtube.com/watch?v=L8WXijm92XA
Seaworld's Christmas Celebration kicks off this coming Friday. From November 25 through December 11th, you can experience Christmas shows and their brand new show, O Wondrous Night, at Seaworld on Friday, Saturday, and Sunday nights. December 16th through December 31st, you can experience it nightly.
For more information about Seaworld Orlando, read our park guide or visit Seaworld's official website.