Earlier this year, Seaworld San Diego announced their next big attraction coming to the park for the 2012 season: Manta. The name might sound very familiar, as San Diego's sister park installed a roller coaster named Manta in 2009. Although the names are the same, the rides are not.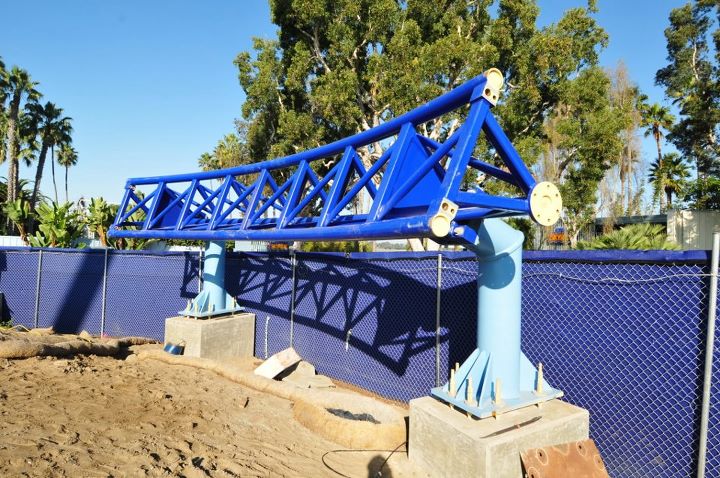 Track for the new coaster arrived several weeks ago, and Seaworld has been hard at work to begin setting up the supports to make way for the first piece of track. Manta is starting to take shape at Seaworld San Diego as the first piece of track was installed today.
httpvh://www.youtube.com/watch?v=YUuP96iDGrU
In total, Manta has a total of 98 pieces of track. The ride will stand 30 feet tall with a drop of 54 feet. Like Orlando's Manta coaster, the ride will feature a splash down and Rays.
[flickr-gallery mode="photoset" photoset="72157626529847175″]
For more information about Seaworld San Diego, visit http://seaworldparks.com/seaworld-sandiego.