Seaworld Orlando is now caring for a once-stranded Pilot Whale, named "300", with scoliosis. The whale has a curvature in it's spine that is preventing it from swimming normally. To help the whale, Seaworld has worked with Orlando-based Jewett Orthopedic Clinic to help develop a custom-fitted brace for the Pilot Whale.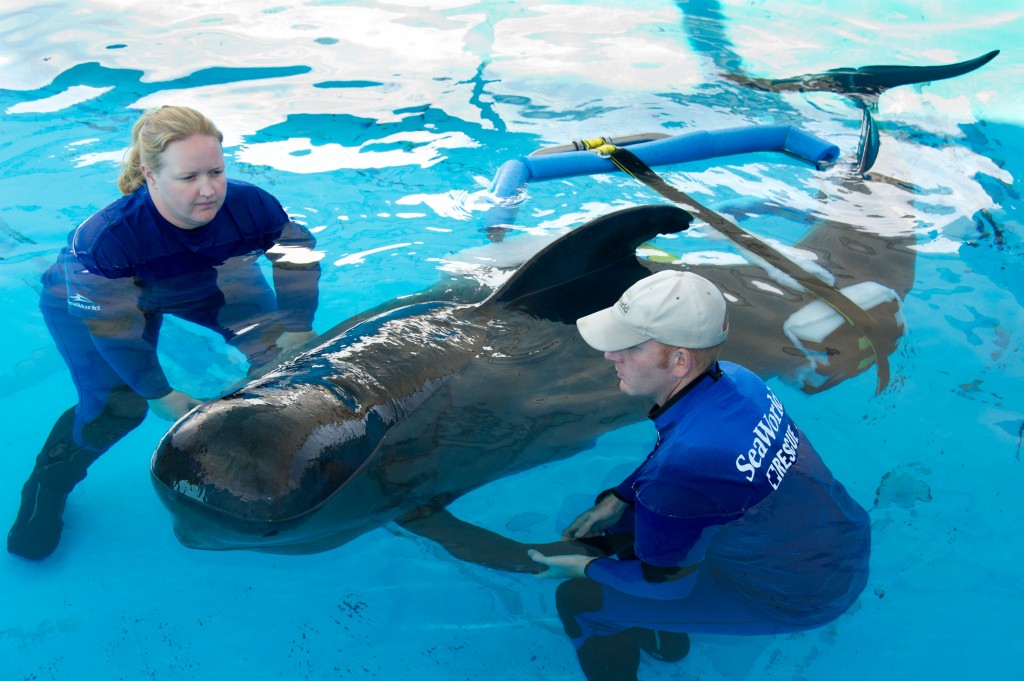 Vets and animal care experts at Seaworld hope that over time, the brace will help to straighten to whale's spine and tail so it can swim normally like other Pilot Whales. This is the first time that a custom-fitted orthopedic device of it's kind has been used on such a large whale.
httpvh://www.youtube.com/watch?v=TJ2v67SC03w
Jon Peterson, senior member of Seaworld Orlando's animal rescue team says it's too soon to tell if the brace will work, but they are committed to doing anything possible to help the Pilot Whale.
[flickr-gallery mode="photoset" photoset="72157628002128317″]