It's the most wonderful time of the year, and it's coming fast! A favorite of mine as a kid was the Advent Calendar. For those who are unfamiliar with the concept, Advent Calendars counted down the days until Christmas with fun little calendars. Usually hidden behind the numbers of the calendar were little toys or candy. Little gifts to have fun with before Christmas Day. With that in mind I present to you my calendar full of Christmas Joy. Every day we will knock another down the peg and share a bit of Christmas joy either in the form of a film, a theme park celebration or a special event or show. We will showcase something new and fun every day until Christmas! So get ready to unwrap and share some holiday cheer!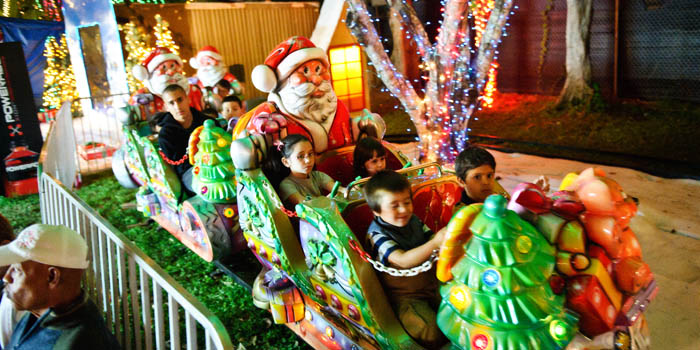 10 Days til Christmas-Santa's Enchanted Forest-Normally this kind of stuff isn't very exciting, it's a carnival….big deal. Carnival's pop up all the time, every part of the year. Santa's Enchanted Forest in Miami, however, is kind of a big deal.
httpvh://www.youtube.com/watch?v=Xbtm1IhnTGs
For almost 30 years now, Miami has been home to 3 million Christmas lights, 4 coasters, thrill rides, shows and more. The event runs from the first part of November until January. Extreme Santas, huge drop towers, and enough rides to make you puke. Not exactly what Charlie Brown would like, but still fun.
Merry Christmas!
For more information, visit the official website.