Rumors have run rampant all morning about the possible closure of Jaws at Universal Studios. I was very hesitant to even post anything about it because I ran a similar rumor on my Examiner.com column and Universal directly contacted me and told me Jaws wasn't going anywhere anytime soon. Take note that I wrote that article back in August of 2010.
Universal Orlando confirmed on their Facebook wall today that Jaws will permanently close on January 2, 2012. Looks like it'll be safe to go back in the water on January 3, 2012, folks.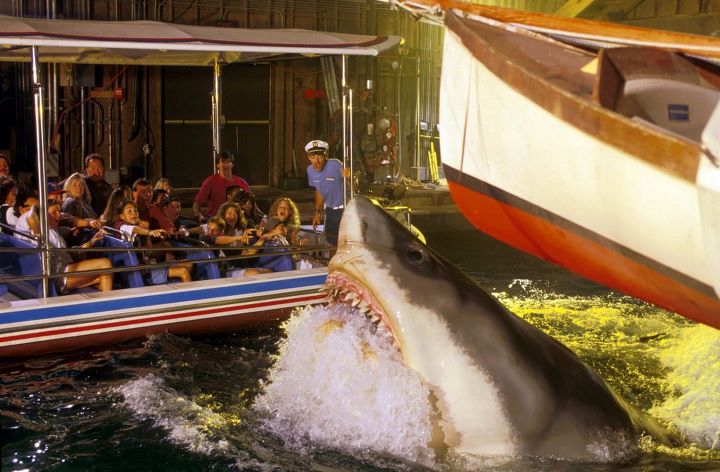 This won't be the first time that Universal has announced that Jaws would be closing. Jaws closed in the mid to late 2000's, but everyone made such a huge deal about it, and went as far as cancelling their passes and not returning park again, Universal was forced to bring the attraction back. It even inspired "Jaws the Musical".
httpvh://www.youtube.com/watch?v=10thnMMfWTw
With Jaws closing for good, that means not only the ride will be removed, but Universal will also have to re-theme that section of the park. Without Jaws, Amity is just kind of useless. This could also have a big effect on Halloween Horror Nights next year, as Universal has used the Jaws extended queue as houses over the last several years, including this past year, which played host to "Saws 'n Steam: Into the Machine".
Let's take a look at some of the rumors that we've heard that could possibly be replacing Jaws or come out of the ride's removal